A Life-Altering Sacrifice Deserves a Life-Changing "THANK YOU"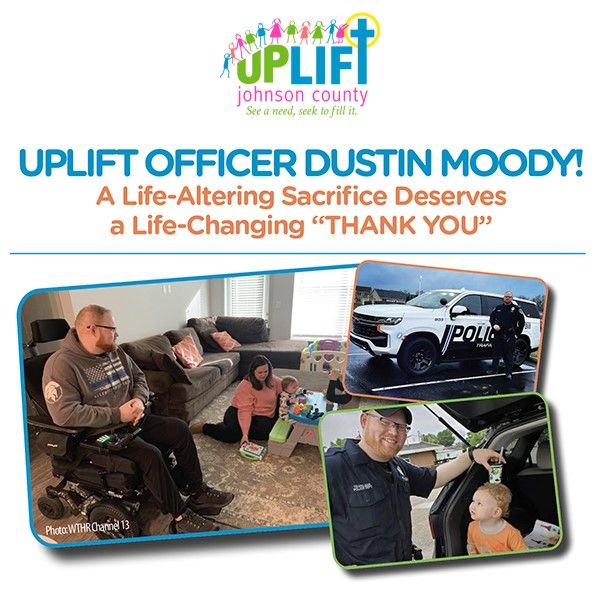 Trafalgar police officer Dustin Moody was paralyzed in a terrible line-of-duty crash in June 2022 while trying to get an impaired driver off the streets. Since then, he has fought through extensive rehabilitation to get back to his wife Emily and their two beautiful kids, but they still have many obstacles to overcome to return to a normal life, including needing a wheelchair-accessible van, modifications to their home, and the loss of Emily's income as a teacher as she focuses on being home to assist him and to care for their two beautiful children during his recovery process.
OFFICER MOODY ANSWERED THE CALL, NOW IT IS OUR TURN TO DO THE SAME!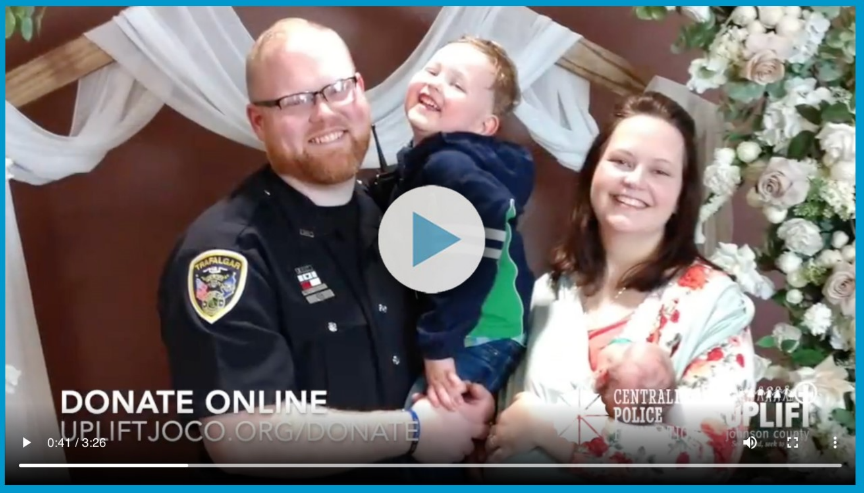 UpLift Johnson County is partnering with the Central Indiana Police Foundation in a fundraising effort to give this hometown hero and his family a new start!
HOW CAN YOUR COMPANY HELP?
Spread the word within your organization to your employees and to your customers, and please consider a corporate sponsorship or donation. If you would like a poster, flyers, or pocket cards to hand out, please contact info@upliftjoco.org and we will make sure to get those marketing materials to you ASAP.

THREE DONATION OPTIONS
Visit UpLiftJoCo.org/donate
Mail a check to UpLift Johnson County to 3209 Smith Valley Road - Suite 146, Greenwood, IN 46142
Make a donation in person at any Citizens Bank location