Support Local Business By Purchasing Aspire Express eGift Cards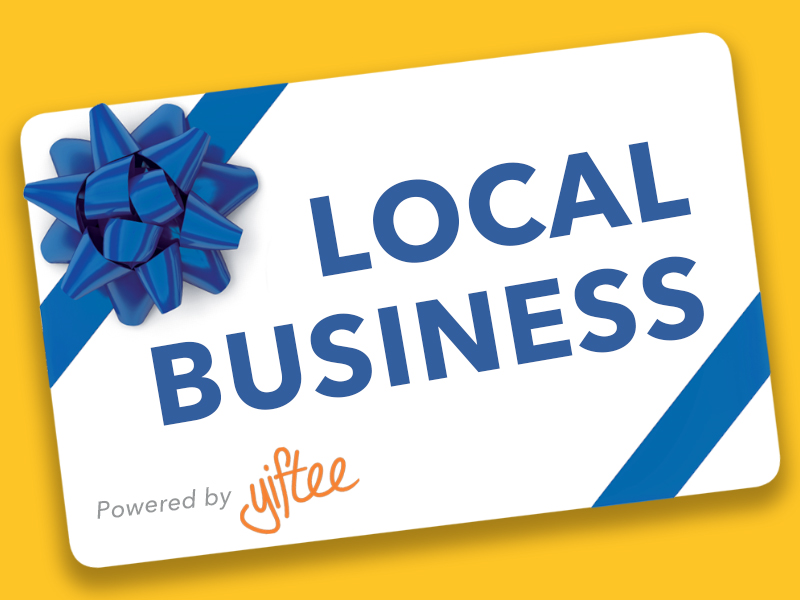 Buy digital gift cards to local small businesses. Easily purchase and track your card balance online. Buy one for yourself, or gift one to a friend!
Local businesses need our support now more than ever! You can help by quickly purchasing an eGift Card, even if the business is not open due to the shelter in place, and use it when you are ready.
Purchasers receive their eGift Cards by email, text, or printed copy and can redeem them at their convenience.
This is not a program solely for the crisis at hand. It will benefit our community in the long term and keep local dollars local, supporting shops and restaurants in the area.
About the eGift Card Program
The Aspire Express eGift Card program is operated by Yiftee, Inc., a national leader in simple, secure PoS-independent eGift Card solutions for thousands of small businesses and local chambers of commerce.
Sign Up Your Business
All local businesses wishing to sell Express eGift Cards are invited to participate. Program details are here and you can sign up on the Yiftee-Aspire webpage or contact Aspire at 317.537.0037. In minutes, custom-branded digital gift cards will be available for your business.
In light of the COVID-19 pandemic, Yiftee is waiving its $29.95/month merchant subscription fee through Sept. 30, 2020. There is no contract or minimum commitment required, and businesses don't need any point of sale system, software, or hardware to participate in the program. Businesses just need to honor outstanding eGift Cards.