COVID-19: Preparing for Business Disruption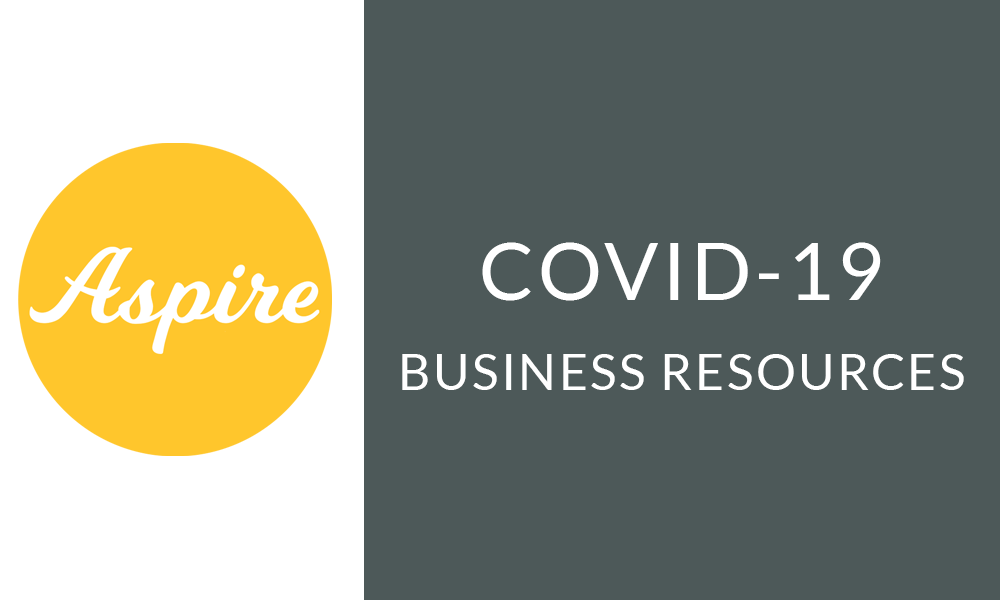 The heart of our mission is to drive business success and economic development. Your business success is very important to us.
We understand the challenges this unprecedented public health crisis is placing on you and your staff. Some of you may be nervous about keeping the doors open. Please know that Aspire is here to support you.
It all starts with planning and it's not too late. The U.S. Chamber of Commerce Foundation has provided this simple guide for employers on how to plan and respond to coronavirus. More U.S. Chamber Foundation resources for employers can be found here.
Like us, consider delivering services and meeting with clients virtually, utilizing the free versions of platforms like:
Finally, ensure that customers searching for you online are viewing the most current details. Visit Google My Business to change your business hours and add specific messaging.
During these unsettling times, Aspire Economic Development + Chamber Alliance remains committed to leading our area's business community. We want to assure you all member investor services will continue at the same high level of support.
Please let us know what information you need to stay informed and respond to COVID-19. You may reach us at 317.537.0037 or Info@AspireJohnsonCounty.com.