The mission of the Aspire Talent Attraction + Retention Team is to understand the current needs of our employers and community and to be a

convening resource to build a workforce for the present and the future. We see a

variety of pathways for education, successful careers and desire to build a county-wide

network that will develop, train, recruit and retain talent that is excellent.

Open to all interested individuals regardless of Aspire investment.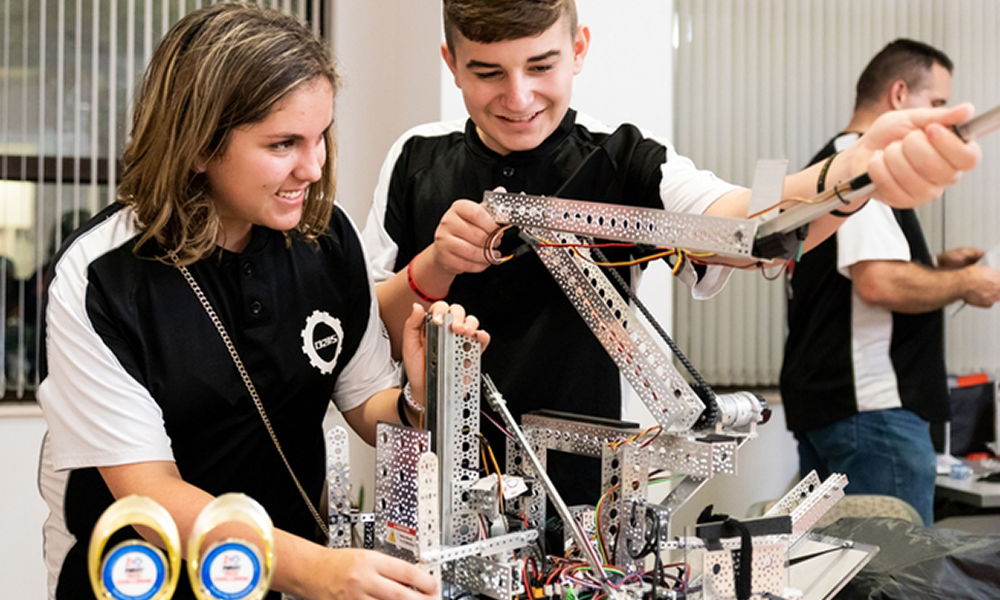 //

FINDING, KEEPING EXCELLENT EMPLOYEES

One of the most important consideration a company has today when deciding where to locate their business, or if they must decide to keep their business in one community or relocate to another, is the ability to have a quality workforce at their location. Maintaining skilled employees in a community is an important part of the work of the Aspire Talent team.

We are accomplishing this mission through collaboration with the local school corporations and employers, by hosting roundtables with educators and employers to learn about their needs and challenges and raising awareness about the many pathways to career success.

Our work has a two part focus, one that is raising awareness to our students and educators about the skills required for careers today and bringing this information to the parents as well, and the other that seeks to understand the needs of our employers now as well as how to help them build their workforce pipeline for the future.
Teaching Students About Trade Careers
Held each year at Endress+Hauser, this event promotes advanced manufacturing and skilled trades careers in our region. Professional testimonials and employer information showcase local careers and companies. Target audience is 8th graders through seniors and their parents.
Discover Your Career Path
A project with the Johnson County Public Library, this program helps people find training alternatives (such as apprenticeships) to a four-year college.

//

KEYSTONE PROJECTS

Launched in 2013, Aspire Community Matters has been lauded as one of Indiana's most unique community initiatives and have been recognized by state and national leaders as a model for community betterment. Our teams envision and execute projects that enhance our quality of life, improve our county and create economic opportunities.