Aspire Announced Business Award Winners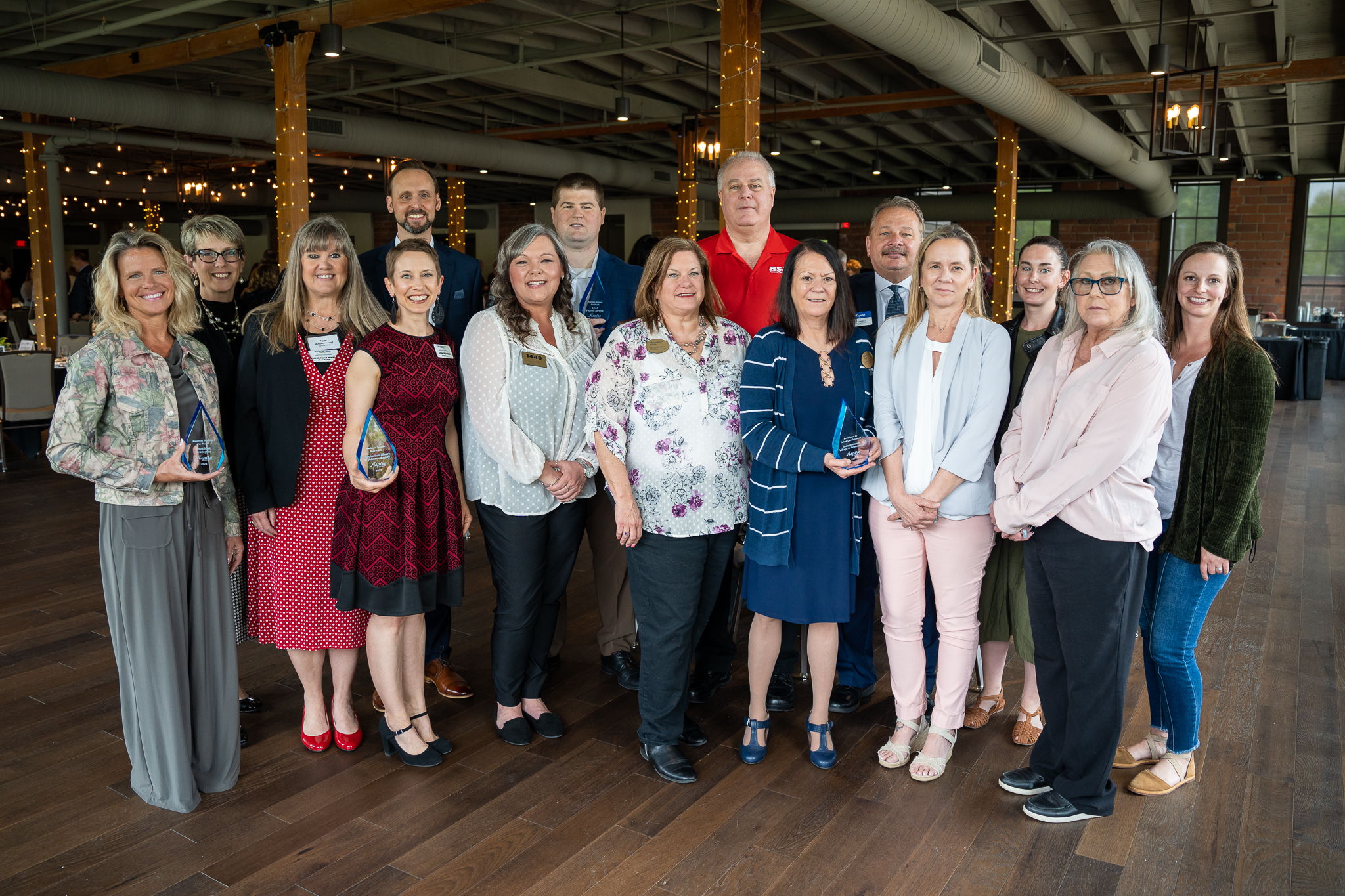 Award recognizes business success and employers' innovative talent attraction strategies
Aspire Economic Development + Chamber Alliance today announced winners of its Business Awards. Aspire's Business Success Award recognizes organizations that demonstrate qualified success in one or more of the following areas – growth and stability, commitment to quality, creative solutions to challenges and entrepreneurial spirit. And its Excellence in Talent Award spotlights employers demonstrating excellence in talent recruitment and retention. Finalists were previously announced April 20th. The winner in each category was revealed at the annual "Celebrate Aspire" event held on April 27th at the Garment Factory in Franklin.
Winners by category are:
Business Success, For-profit - ASAP Payroll Service.

ASAP Payroll Service is dedicated to keeping businesses in compliance and making sure their client employees are paid on time and accurately. They invest in best-in-class software, hire top-notch employees, and provide employee training on ever-changing payroll and HR laws. As a result, ASAP Payroll Service has been in the top 10% of their peers by client employee census over the last two years. The national average for payroll industry growth has been 9-13% each year over the last few years. However, ASAP Payroll Service saw a 14% increase in growth from 2020 to 2021 and a 29% increase in growth from 2021 to 2022. The company plays an active role in legislative matters affecting their industry and actively supports the local business community through their volunteerism, employee engagement, and sponsorships. They are passionate about educating small businesses on the changing payroll regulations and they are champions at promoting other small businesses.


Business Success, For-profit – Spotlight Strategies

Spotlight Strategies is a full-service commercial printer, custom apparel producer, promotional item provider, and custom sign designer serving the greater Indianapolis area and located in Franklin. They attribute their success and growth in part to investing in new equipment and technology when most in their industry chose not to. Despite supply-chain issues and a tightening labor pool, Spotlight Strategies leaned into their entrepreneurial spirit to find a path to growth. And grow they have. Sales volume has spiked 29% in the past three years! And Spotlight Strategies gives back to the community. Through their nonprofit – Pay It Forward Johnson County – they have now raised and given back more than $200,000 in grants to over 1,200 community recipients since their beginning.


Business Success, Nonprofit – Coffeehouse Five

Coffeehouse Five is a non-profit coffeehouse, bakery, and coffee roaster that uses net revenue to meet mental health needs in Johnson County. Coffeehouse Five has seen remarkable growth and stability over the past 12 years. The average independent coffeehouse does not make it past year three. However, Coffeehouse Five has had an average annual gross revenue increase of 40%, with an incredible 55% increase from 2020-2021 and 37% increase from 2021-2022. They have been able to expand their reach across Johnson County with three locations. And because of the growth in coffee shop revenue, they have been able to increase the total dollar value of counseling services provided for free to the community each year.


Business Success, Nonprofit – The Imagination Library of Johnson County

The Imagination Library of Johnson County is one of 3,500 affiliate programs of Dolly Parton's Imagination Library. Due to the hard work and dedication of their Board of Directors – writing grants, holding fundraisers, and cultivating donors – the organization's income grew from $23,000 in 2017 to over $134,000 in 2022. And in the last two years alone, they saw an increase of 38% and 68% respectively. By thinking creatively, hosting virtual fundraisers, and creating a unique event called Storybook Breakfast, the team at Imagination Library of Johnson County has ensured children continued to receive their books. This results in boosting children's early learning, increasing their vocabulary, and supporting family bonding.


Excellence in Talent Development - Independence Village of Greenwood

Independence Village of Greenwood is a senior living community offering enhanced living, assisted living, and memory care to seniors. They have an employee referral program to incentivize employees to help recruit potential hires and their parent company created an internal staffing agency to help fill open positions, converting what would have been temporary employees to permanent hires. The company also offers continuing education opportunities for staff team members and leadership mentors new hires. This has resulted in personal growth and clear career pathways for employees. It has also resulted in the company retaining top talent and produced a pipeline for internal promotions.
In presenting the awards, Aspire Board of Directors President Rob Campbell said, "Aspire's work only helps to create the friendly business climate for business success. The rest is up to you. And you took full advantage of the momentum."
"Business leaders navigate ever-changing technology, shifting consumer trends, supply chain disruptions, labor competition, and macroeconomic pressures – all before lunch. This year's finalists impressed us."
The "Celebrate Aspire" event was presented by First Financial Bank. Aspire's 2023 business awards were sponsored by Johnson Memorial Health and Reis Nichols Jewelers.