Dedicated volunteers are central to our community development and investor engagement success. Aspire volunteers come from the community and private business sector. They work to position Johnson County more competitively in the marketplace.
We welcome new volunteers eager to help make our community a great place to live, work, learn and play!
//

KEYSTONE PROJECTS

Launched in 2013, Aspire Community Matters has been lauded as one of Indiana's most unique community initiatives and have been recognized by state and national leaders as a model for community betterment. Our teams envision and execute projects that enhance our quality of life, improve our county and create economic opportunities.

//

BY THE NUMBERS

225

MILES OF TRAILS IN COUNTY MASTER PLAN

26

NEW MILES OF I-69 PROJECT IN COUNTY

106

BUSINESSES SUPPORTING WORK READY COMMUNITY INITIATIVE

$183m

AMOUNT VISITORS SPEND ANNUALLY IN COUNTY




Sources: Johnson County Government, Indiana Department of Transportation, Festival Country Indiana, 2019
//

CONNECT

Are you interested in volunteering for community initiatives and special events that support Johnson County and South Indy businesses? Call us or fill out our form.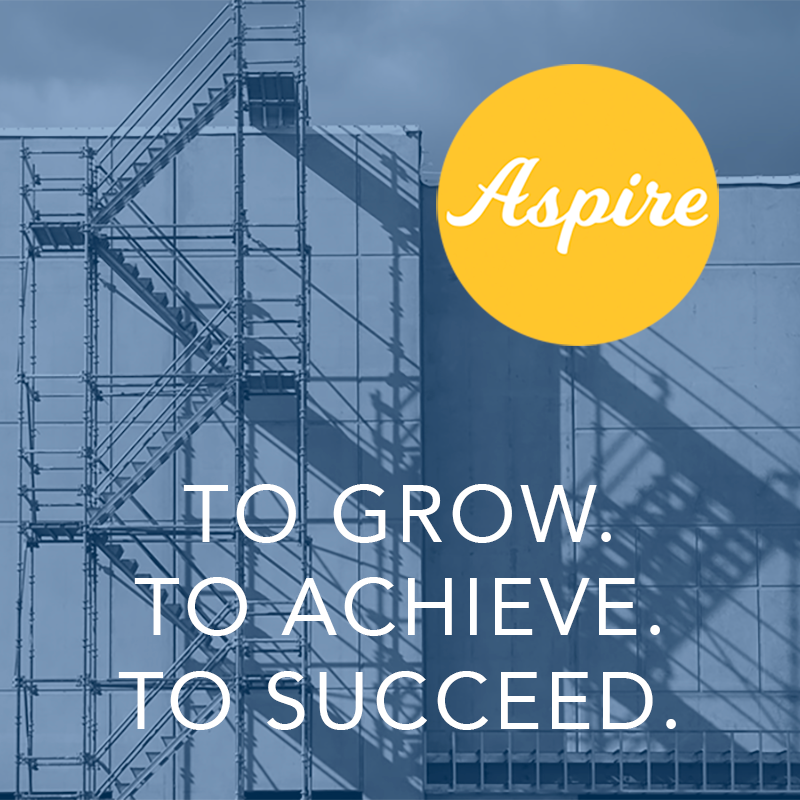 //

aspirations
Trails Plan Launched
Spearheaded by volunteers through the Aspire, the plan will involve construction of 96 miles of trails located adjacent to roads and another 67 miles of clearly marked paths on roadways.