Aspire Announces Finalists for its Business Awards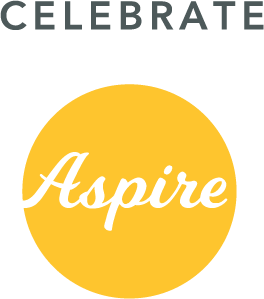 Awards to recognize business success and employers' innovative talent attraction strategies.
Aspire Economic Development + Chamber Alliance today announced the finalists for its annual business awards. Aspire's Business Success Award recognizes organizations that demonstrate qualified success in one or more of the following areas – growth and stability, commitment to quality, creative solutions to challenges and entrepreneurial spirit. Aspire's Excellence in Talent Award spotlights employers who demonstrate excellence in recruitment and retention efforts and who utilize effective, outside-the-box solutions for talent attraction and workforce development. Award winners will be revealed at "Celebrate Aspire" on April 27. First Financial Bank is the presenting sponsor of the event that will be held at The Garment Factory in Franklin.
Finalists by award and category are:
Business Success, For Profit – AccuPay, Inc., ASAP Payroll Service, Express Employment Professionals, Spotlight Strategies, VisionQuest Eyecare
Business Success, Nonprofits – Coffeehouse Five, Greenwood Public Library, Imagination Library of Johnson County, Johnson County Public Library, Resources of Hope
Excellence in Talent Development – Independence Village of Greenwood, Modern Woodmen Fraternal Financial
"Businesses of all sizes are facing new challenges and disrupters," said Aspire President + CEO Christian Maslowski. "Business leaders must stay knowledgeable and ahead of changes in legislation, consumer buying habits, what competitors are doing, while also overseeing staffing and daily operations. The finalists for Aspire's Business Success and Talent Development awards have developed innovative strategies to stay ahead of the obstacles they are facing, all while increasing revenue and services."
Aspire's 2023 business awards are presented by Johnson Memorial Health and Reis-Nichols Jewelers.
About Aspire Economic Development + Chamber Alliance
Aspire Economic Development + Chamber Alliance's mission is to drive economic development and business success in Johnson County and southern Indianapolis. As the local economic development organization for Johnson County, Aspire leverages community development opportunities to attract, retain, and expand businesses in the county. As the chamber of commerce, Aspire leads the area's business community by advancing pro-growth policy and providing comprehensive member services to entrepreneurs, small businesses, and large corporations. For more information, please visit AspireJohnsonCounty.com.