Aspire Board of Directors Elects 2021 Officers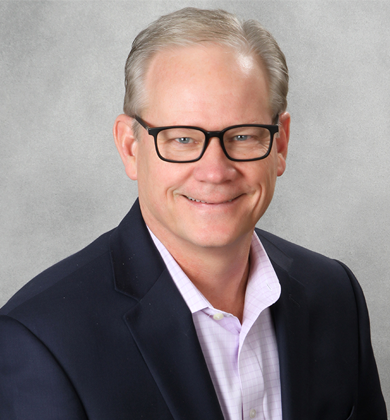 John Sturm has been elected the new Board Chair of Aspire Economic Development + Chamber Alliance for 2021. Aspire's mission is to drive economic development and business success in Johnson County and southern Indianapolis. The board of directors is Aspire's senior governing body.
In his professional life, Sturm is the CEO for Johnson County REMC, and President of their subsidiary JCFiber. He began his utility career with Wabash Valley Power Association in Indianapolis as an economic analyst. He spent 32 years in the wholesale energy industry where he held several executive positions. Sturm joined JCREMC as CEO in February 2018.
Sturm was a founding Aspire board director in 2020, and previously served on the Johnson County Development Board of Directors prior to the formation of Aspire. John is excited about his board leadership post with Aspire and its role in facilitating local economic advancement.
"Aspire has a great business plan that brings together community leaders, elected officials, and scores of volunteers with one common mission – to make Johnson county a better place to work, live and play. I personally look forward to Aspire attracting additional high-tech jobs and I look forward to the day when we can ride biking trails linking all of our Cities and Towns."
Additionally, John has performed numerous volunteer activities and held various board roles, including board officer positions, involving church, school, and work-related organizations. He coached dozens of youth sport teams. He and his wife support various causes related to children with special needs and missionary work.
Sturm holds a Bachelor of Science degree in economics and finance and a Master of Business Administration, both from Ball State University.
2021 Board Officers serving with Sturm:
Vice Chair for Economic Development: Marisol Sanchez, Endress+Hauser
Vice Chair for Business Advocacy: Rob Campbell, Community Health Network
Secretary: Leeanne Lollar, Old National Wealth Management
Treasurer: Greg Simons, Simons Bitzer & Associates
Past Chair: John Ditmars, First Merchants Bank
Christian Maslowski is Aspire's President + CEO
As the local economic development organization for Johnson County, Aspire leverages community development opportunities to attract, retain, and expand businesses in the county. As a chamber, Aspire leads the area's business community by advancing pro-growth policy and providing comprehensive member services to entrepreneurs, small businesses, and large corporations.
Aspire's governance structure includes the board of directors and two councils: the Economic Development Advisory Council and the Business Advocacy Council.