Aspire Launches New Marketing Program – Monday Member Moments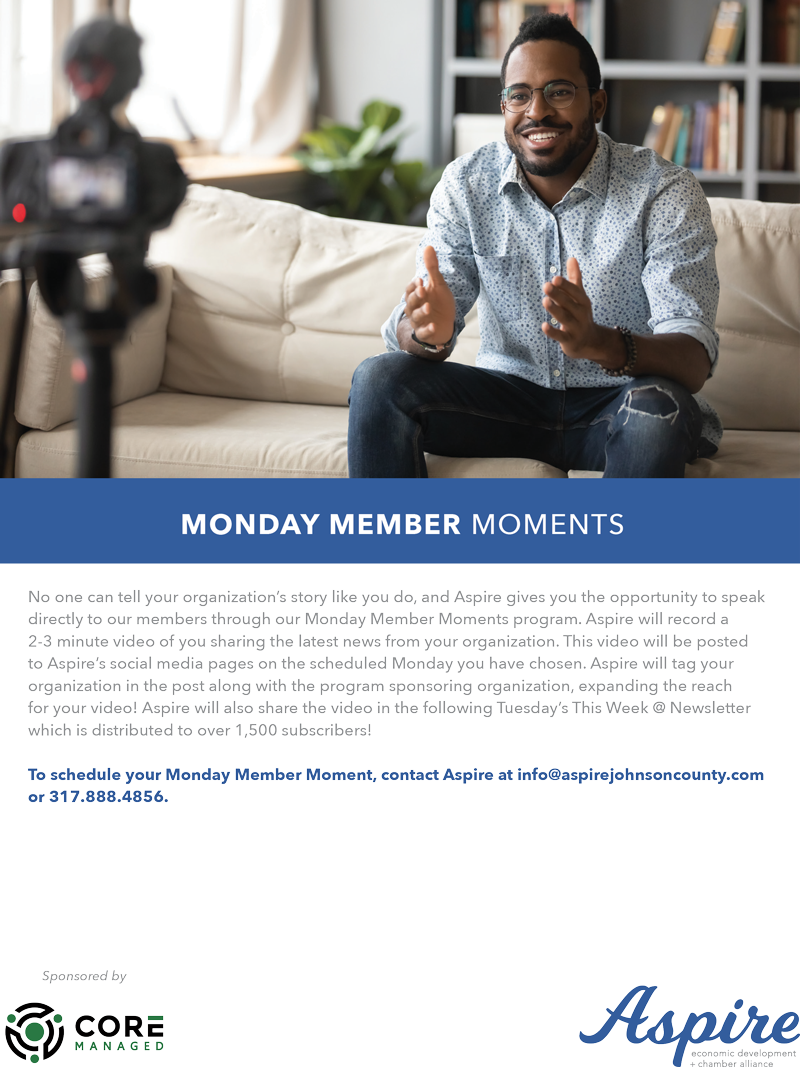 No one can tell your organization's story like you do and Aspire gives you the opportunity to speak directly to other member investors through our recently launched Monday Member Moments program.

Monday Member Moments allows Aspire's member investors to break through the daily barrage of advertising by offering concentrated reach and frequency in a unique format. Aspire will record a 2–3-minute video of you sharing the latest news from your organization. This is not a formal interview but a casual discussion that will keep viewers engaged with the casual and inviting nature. It will also allow viewers an insight into the culture of your organization and see the passion you have for your work.
After the video is recorded and processed, it will be posted to Aspire's social media pages on the scheduled Monday you have chosen. Aspire will tag your organization in the post along with the program sponsoring organization, Core Managed, expanding the reach for your video. Aspire will also share the video in the following Tuesday's "This Week @" newsletter which is distributed to over 1,500 subscribers.
Core Managed, a locally owned small business and Aspire partner, recognized the value of the program and is excited about the opportunity to sponsor it.
"The best part about Monday Member Moments is the opportunity to tell your story in your own words," said Jon Wright, CEO for Core Managed. "The best way to connect with people on social media is to be real, and this format makes that possible."
The introductory advertising rate for Monday Member Moment is $150, and this includes the video shoot, postings to social media on your scheduled Monday, and the link to the video in the following Tuesday's newsletter. To schedule your Monday Member Moment, contact Aspire at info@aspirejohnsoncounty.com or call 317.888.4856.