Aspire Announces Program Transition to Johnson County Public Library

Community Development Volunteer Program Will Continue Under Library Leadership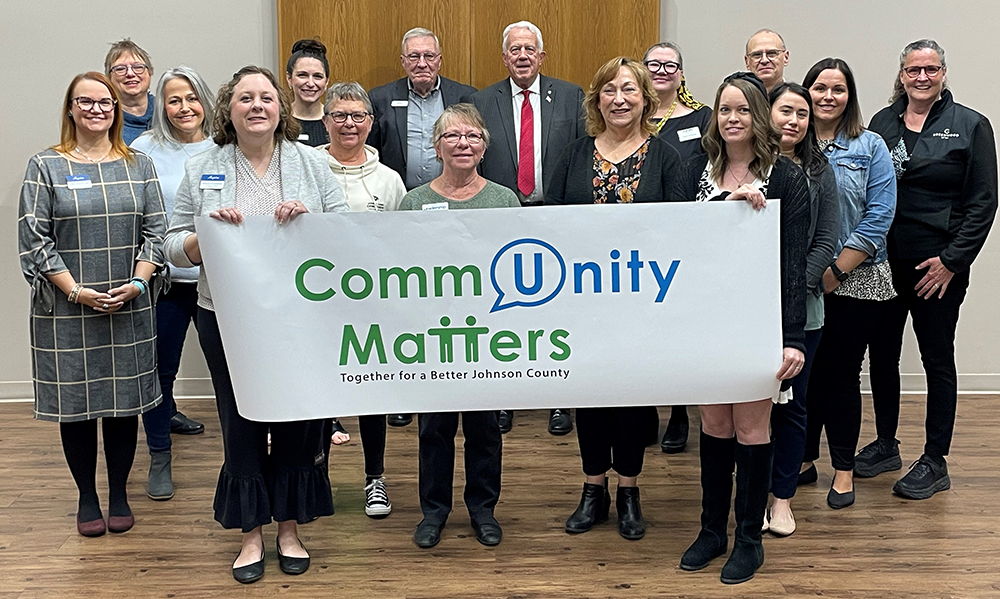 Aspire Economic Development + Chamber Alliance today announced plans to transition the Community Development Volunteer Program to its member and community partner, the Johnson County Public Library (JCPL). JCPL's mission of strengthening the community by connecting people, resources and experiences strategically aligns with the program's work.
"Volunteerism and collaboration are what set Johnson County apart," said Aspire President and CEO, Christian Maslowski. "With JCPL's focus on community and collaboration and their involvement in the program over the years, they are a natural and exciting fit to continue the program. We know that the ongoing efforts of the volunteers and their impactful projects will be in great hands."
The Community Development Volunteer Program, which launched in 2013, is designed to help produce a number of studies, events and initiatives to help make Johnson County a desirable place to live, work and play. The program is an important component of furthering countywide goals in the areas of talent, community engagement and infrastructure growth.
Under the leadership of JCPL, the program will continue to be an outlet to garner community engagement and collaboration.
"The Johnson County Public Library is proud and honored to continue the rich legacy of this impactful program," said Johnson County Public Library Director, Lisa Lintner. "This program speaks to the core of our mission and provides an outlet for community members to connect, share ideas and improve the overall quality of life for Johnson County residents."
JCPL rebranded the Community Development Volunteer Program to fully align with the library's mission and vision, while also staying aligned with the goals and initiatives outlined in the 2020-2025 Johnson County Economic Development Strategic Plan. The new name for the program is CommUnity Matters at JCPL. Jennifer Hollingshead, who led the volunteer program under Aspire since 2020, will continue as a volunteer with CommUnity Matters.
JCPL welcomes returning as well as new members who would also like to volunteer, join the program and serve the local community. For more information about the program or how to join, please visit JCPL CommUnity Matters.