Big Brothers Big Sisters of Central Indiana Kicks Off "Men to Mentors" Campaign in Johnson County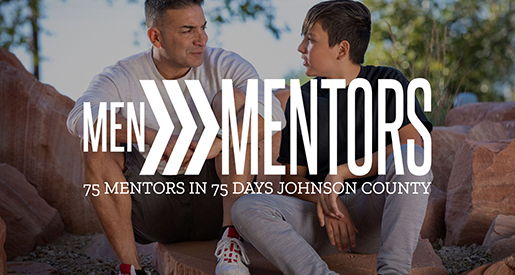 Since early 2020, Big Brothers Big Sisters of Central Indiana (BBBSCI) has experienced an unprecedented increase in the number of youths asking for support from their program. At the same time, the number of new volunteers coming into the program dropped drastically in 2020 and has been gradually improving since then. These two factors created the longest waitlist BBBSCI has ever seen. There are more kids waiting than ever before and the wait times have grown as well.
In Johnson County, where 87% of the kids waiting are boys, this has led to an average wait time of around 2 years. Because BBBSCI only matches volunteers with youth who live within 20 minutes of where they live or work, this is a challenge that can only be overcome by the Johnson County community.
With that in mind, BBBSCI is launching its Johnson County "Men to Mentors" campaign with the goal of recruiting 75 men in 75 days. BBBSCI will be engaging with the Johnson County community by attending existing community events, scheduling info sessions with local businesses, and hosting a 2-3 event series in Johnson County.
The need for mentors is greater than ever, but through the community's support it is a need that can be met. Stay tuned for announcements concerning upcoming events.
There are BIG things happening in Johnson County. Head to bebigforkids.org/volunteers to be part of it.
###
About Big Brothers Big Sisters of Central Indiana
Big Brothers Big Sisters of Central Indiana is based in Indianapolis and serves youth and families who reside in Marion, Hamilton, and Johnson counties through one-to-one mentoring relationships with adult volunteers. The Big Brothers Big Sisters vision is that all youth achieve their full potential. To fulfill that vision, the mission of BBBSCI is to create and support one-to-one mentoring relationships that ignite the power and promise of youth. This year, BBBSCI will defend the potential of local youth through 1,285 mentoring relationships. To volunteer, donate, or for more information, visit www.BeBigForKids.org or call (317) 921-2201.