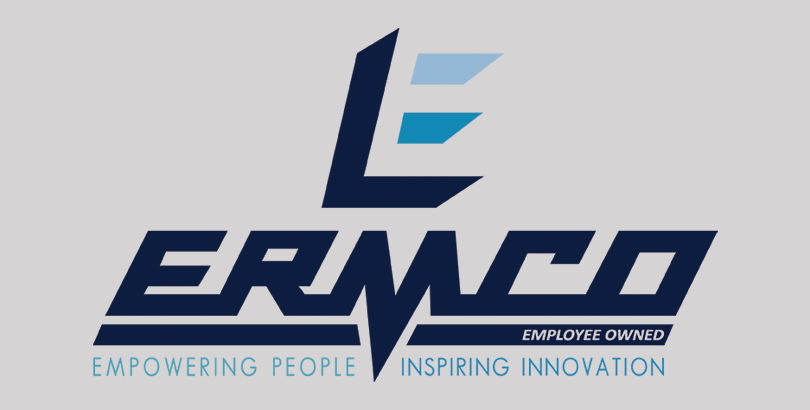 Aspire Economic Development + Chamber Alliance is excited to feature ERMCO for a company spotlight to highlight their contributions to the local business community.
Electrical engineering and construction firm ERMCO, Inc. has chosen Greenwood for the site of their new headquarters. The decision was made after an extensive property search, which identified a five-mile radius around the Interstates 465 and 65 interchange on the southside of Indianapolis as the most convenient area for a majority of the company's employees.
"We toured multiple properties and existing buildings, but we kept coming back to properties located a little south of the target," said Greg Gossett, CEO at ERMCO, Inc.
Gossett added that representatives from Greenwood's economic development team were very supportive of the company's efforts during the selection process.
"There were several factors that drove us to settle on this location in Greenwood: the strong growth and economic development occurring in the area, the outstanding amenities available to our team members, and the excellent logistic access to the central Indiana marketplace. All of it factored into our choice."
Just as ERMCO found Greenwood to be an advantageous location, the municipality has welcomed the company into the local business community as part of Aspire's overarching goal to attract advanced industry jobs to Johnson County.
"Attracting ERMCO's national headquarters to Johnson County has made a great impact on our Strategic Plan goals and on our community. They are an employee-focused company and an excellent community partner," said Amanda Rubadue, Vice President of Economic Development at Aspire.
ERMCO is an employee-owned organization with a belief in the power of workplace culture as a vital component to business success.
"Each employee is personally invested in making sure the company succeeds and that means making choices that are in the best interest of our clients, our organization, our colleagues, and our culture. Infused with a sense of shared ownership, we are focused on building relationships that deliver results," said Gossett.
ERMCO is active in nearly every segment of the systems, automation, and electrical construction industries.
"The construction market, here in Central Indiana as well as across the country, is experiencing a tremendous amount of growth which we're expecting to continue for the foreseeable future. At ERMCO, we have in place the processes and best practices to allow us to be innovative and sustainably grow," said Gossett.
"As we grow our business, we expect to grow our staff as well. We're always interested in working with qualified individuals, especially if they have construction industry experience," he added.
In its 60-year history, ERMCO has developed a network of national partnerships that allow the company to engage in landmark projects throughout Indiana and across the United States.
They provide preconstruction, installation, and maintenance services for all types of projects, including logistics facilities, distribution warehouses, entertainment venues, convention centers, industrial manufacturing facilities, and mission-critical data centers.
"Our in-house experts in VDC design and engineering, estimating, budget maintenance, project management, fabrication, installation, and ongoing maintenance all work together toward achieving the client's project goals. We're here for every phase of the project and throughout the life cycle of the building," said Gossett.
ERMCO's "One Champion" approach for clients' electrical, systems, and automation needs is based on providing comprehensive solutions for projects of all types and sizes.
"We have the project management experience to oversee the design and construction of any project type," said Gossett. "We have worked hard to develop an organization that is equipped to be a client's One Champion, able to provide all of their specialty trade needs. We have the technology, tools, and expertise to help make every opportunity a success."
ERMCO will be celebrating with a ribbon-cutting later this spring.