Core Managed Earns Award for Rapid Growth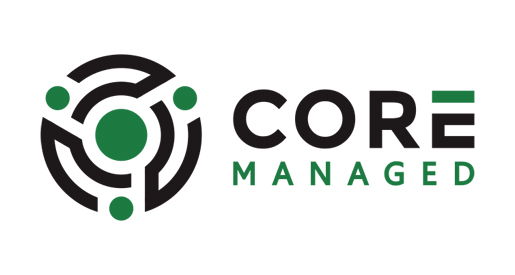 Indianapolis, Indiana - Core Managed, Inc. recently announced it was the 24th fastest growing privately held company in Indianapolis and surrounding counties, according to the Indianapolis Business Journal's Annual FAST 25 list published June 24, 2022.
The 85% growth ($1.3 million) was measured by revenue for the 3-year period between 2019 and 2021.
Core Managed is a Managed IT Services Provider for small and medium-sized businesses. Offering a fixed monthly fee for a turnkey IT management solution, the company has built a unique service offering that allows its clients to achieve a high level of operational maturity regardless of size.
Core's clients generally don't have an IT staff. Core brings in a small team of IT people who have various specializations. Core Managed's CEO (Jon Wright) said clients can call the Core help desk anytime they want for, "My Outlook won't load," "I lost my password," "I can't print" kinds of problems, and they also get a systems administrator who helps with the design and security of their network. "In the past," Wright said, "if you were a 25- to 50-person company, you'd often just get one consultant who knew how to fix things, but nobody to look at the big picture. We give clients people who know how to fix things and people who know how to look at the big picture. That gives them a platform for growth."
Wright added about the award, "Core Managed could not have accomplished such growth without clients believing in our services and solutions; business partners helping support our client requirements and the entire Core Managed team being focused on providing the very best service in the IT Managed Services market."
About Core Managed
Core now has offices in Greenwood and Carmel. The company is growing its Greenwood office, recently moving the corporate hub to a space that's four times bigger. Wright said the company plans to identify potential new markets in 2023. Core will go into another city and put five people there, "but we'll continue doing most of the work in central Indiana."
For more about Core Managed, please visit their Website and Blog.