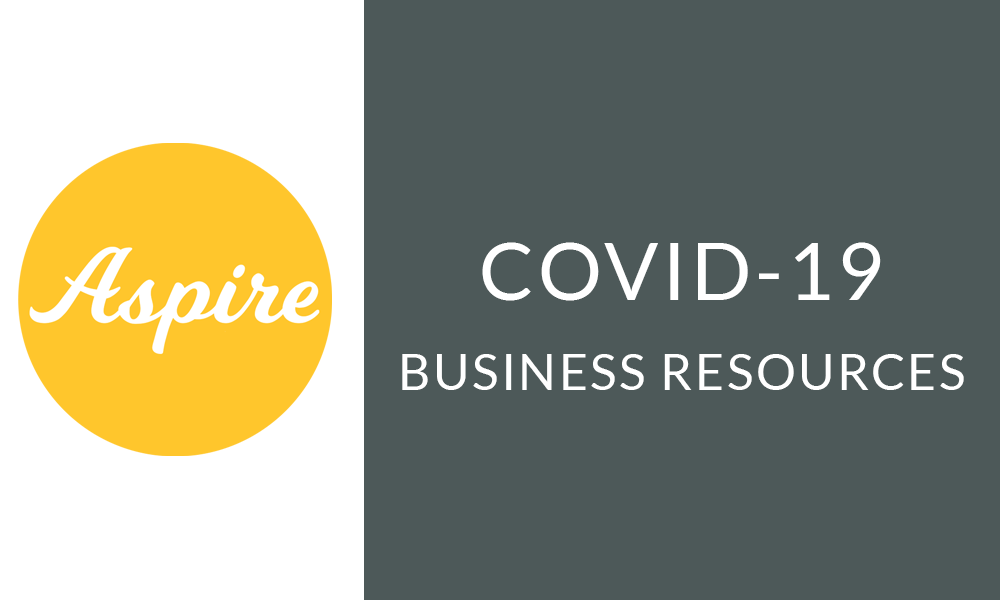 Businesses all around Johnson County and Southern Marion County are beginning to reopen after closure due to the COVID-19 pandemic. So too is Aspire Economic Development + Chamber Alliance. Staff team members are transitioning back to the Greenwood Aspire office from their remote worksites, and planning has begun to resume in-person business networking and education events.
During the shutdown, Aspire has continued to run timely, relevant programs and meetings in a virtual format, including Community Matters, Industry Roundtables and Business After Hours. We will continue to conduct virtual meetings as we prepare to return to in-person events. In the interim, the Aspire staff team has been busy calling you, our members, to check in on your well-being and to provide support and connect you to resources.
As we make this transition, the online events calendar will be updated with the latest information. Registration remains open for all events, and we invite you to join us.
Your business success is very important to us, and we know that you are eager to resume the networking activity that is such a vital element of that success. As always, the heart of our mission is to drive business success and economic development, and during these unsettling times, we are counting on all Aspire employees and member investors to do their part to promote a healthy, safe business environment and get our economy back on track.
Programs and Events
As we launch our off-site and on-site meetings/events, we will maintain social distancing and enhanced personal hygiene where possible, including:
Communicating to attendees about social distancing prior to the event/meeting.
Posting signage at meetings/events reminding attendees about no personal contact and other social distancing measures.
Adjusting venue arrangements and logistics to facilitate social distancing, such as contactless registration, propping doors open, and spacing seating.
In addition, to help assure the safety of our members and their guests, Aspire will:
Provide hand sanitizer throughout the event/meeting space for attendees.
Provide face coverings to attendees for their optional use.
Require event/meeting venue hosts to wipe down and sanitize high-touch surfaces like door handles, light switches, keypads, and counters with increased regularity.
Wipe down and sanitizing high-touch surfaces at events like registration tables and equipment with increased regularity.
We remain committed to leading our area's business community. Please let us know what information you need to stay informed and respond to COVID-19. You may reach us at 317.537.0037 or Info@AspireJohnsonCounty.com, or email any staff team member directly.