Express Employment Professionals Wins Top Workplace Award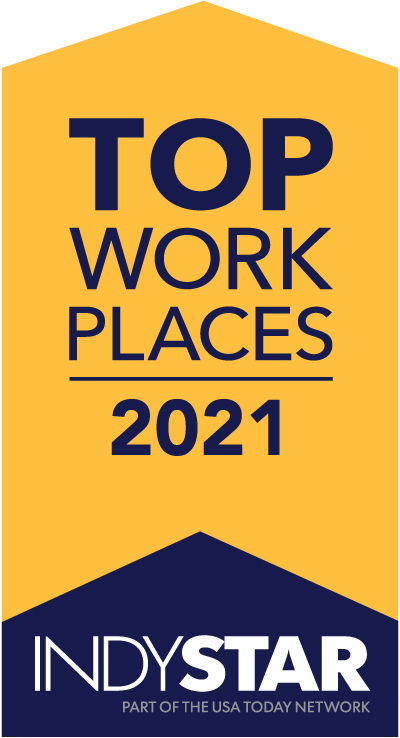 Express Employment Professionals is thrilled to announce that they have been selected as one of the Indianapolis Star's 2021 Top Workplaces in Central Indiana! Express receives the award for the seventh consecutive year.
Express Employment Professionals is a full-service workforce solutions company and staffing agency. Express specializes in recruiting and hiring candidates in Light Industrial, Office Services, Professional and Skilled Trades positions with local businesses. Express credits the award to building a sustainable culture and continuing to strive to make a difference.
Mike Heffner, local Franchise Owner of the Indianapolis South and Columbus offices, says, "Our vision locally has been to inspire hope for our associates, clients, and community. We love being able to help good people find good jobs and being employment experts for South Central Indiana."
The prestigious Top Workplaces award is based solely on the results of an employee feedback survey administered by Energage, working in partnership with IndyStar. Over 1,000 companies applied for the award and 88 were recognized as a Top Workplace. The surveys asked questions on company culture, engagement, execution, management, leadership and more.
"It's always an honor to have our internal employees rate our company as a top workplace. It's a testament to what this team is all about. We not only serve our customers, but we serve each other as an Express family." said Heffner. "Our team takes pride in living out our values and working with a servant's heart."
The Indy South Express Employment Professional's franchise began operation in 2005 and serves the light industrial, office services, professional, and skilled trades areas with temporary help and direct hire employees in a variety of fields. The Indy South office, located at 201 South Emerson Avenue Suite 110, Greenwood, IN is currently accepting applications and has over 100 career opportunities.