Franciscan Health Weight Loss Center Indianapolis Attains Reaccreditation from National Surgical Quality Program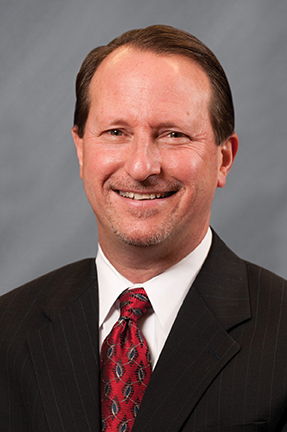 Franciscan Health Weight Loss Center Indianapolis has received reaccreditation under the Metabolic and Bariatric Surgery Accreditation and Quality Improvement Program (MBSAQIP), a joint quality program of the American College of Surgeons (ACS) and the American Society for Metabolic and Bariatric Surgery (ASMBS).
MBSAQIP is a comprehensive, nationwide surgical quality program aimed at ensuring the safe and effective performance of metabolic and bariatric surgery. Surgical outcomes focus on weight loss and the treatment of obesity-related diseases, like diabetes, sleep apnea, and others. Research shows accredited centers experience lower complications, and better outcomes than that of non-accredited facilities.
"The reaccreditation demonstrates our ongoing commitment to provide the highest quality of care to our bariatric population," said Franciscan Physician Network bariatric surgeon Jonathan Mandelbaum, MD, who noted that every patient is placed in the MBSAQIP national database so a true and accurate quality report can be generated.
"We have consistently achieved an exemplary rating. We were the first bariatric program in Indiana to begin outpatient sleeve gastrectomy. We are working on establishing a medical weight loss component of our clinic and hope to begin working with physicians in central Indiana to promote safe and sensible weight loss. We want to ensure that the new weight loss drugs are being prescribed safely," Dr. Mandelbaum added.
As an MBSAQIP-accredited hospital, Franciscan Health also becomes an ACS Surgical Quality Partner. Being a Surgical Quality Partner signifies a hospital's dedication to consistently improving procedures and approaches, while maintaining a critical eye on process at every step. The Surgical Quality Partner designation lets patients know Franciscan Health Weight Loss Center Indianapolis is dedicated to quality and relentless self-improvement and has been verified or accredited by the ACS. Patients can trust that the care they receive at Surgical Quality Partner hospitals adheres to the most rigorous standards in surgical quality.
"ACS Quality programs are grounded in more than a century of experience and participation is an important measure of a hospital's surgical quality. As an ACS Surgical Quality Partner, Franciscan Health Weight Loss Center Indianapolis has shown a commitment providing the best possible patient care, evaluating that care in a rigorous fashion, and dedicating themselves to continuous self-improvement," said ACS Executive Director & Chief Executive Officer Patricia L. Turner, MD, MBA, FACS.
The MBSAQIP reaccreditation involved an eight-hour survey reviewing quality metrics on all patients and several dozen standards. "Based on these standards and quality measures we were recently named the top bariatric surgery hospital in the state of Indiana," Dr. Mandelbaum said.
Franciscan Health Weight Loss Center Indianapolis, located at 5255 E. Stop 11 Road, Suite 440 in Indianapolis. For more information, call (317) 528-7525.
About Franciscan Alliance
The Franciscan Alliance healthcare ministry began in Lafayette, Ind., in 1875. Today, Franciscan Alliance is one of the largest Catholic health care systems in the Midwest with 12 hospital campuses, more than 19,000 employees and a number of nationally recognized Centers of Health Care Excellence. Hospitals include: Franciscan Health Carmel; Franciscan Health Orthopedic Hospital (Carmel); Franciscan Health Crawfordsville; Franciscan Health Crown Point; Franciscan Health Dyer; Franciscan Health Indianapolis; Franciscan Health Lafayette; Franciscan Health Michigan City; Franciscan Health Mooresville; Franciscan Health Munster; Franciscan Health Olympia Fields (IL); and Franciscan Health Rensselaer.
About the American College of Surgeons
The American College of Surgeons is a scientific and educational organization of surgeons that was founded in 1913 to raise the standards of surgical practice and improve the quality of care for all surgical patients. The College is dedicated to the ethical and competent practice of surgery. Its achievements have significantly influenced the course of scientific surgery in America and have established it as an important advocate for all surgical patients. The College has more than 88,000 members and is the largest organization of surgeons in the world. "FACS" designates that a surgeon is a Fellow of the American College of Surgeons.
About the American Society for Metabolic and Bariatric Surgery
The ASMBS is the largest organization for bariatric surgeons in the nation. It is a non-profit organization that works to advance the art and science of bariatric surgery and is committed to educating medical professionals and the lay public about bariatric surgery as an option for the treatment of morbid obesity, as well as the associated risks and benefits. It encourages its members to investigate and discover new advances in obesity, while maintaining a steady exchange of experiences and ideas that may lead to improved outcomes for morbidly obese patients. For more information, visit www.asmbs.org.