Hirons promotes Deana Haworth to chief executive officer, celebrates 45 years of business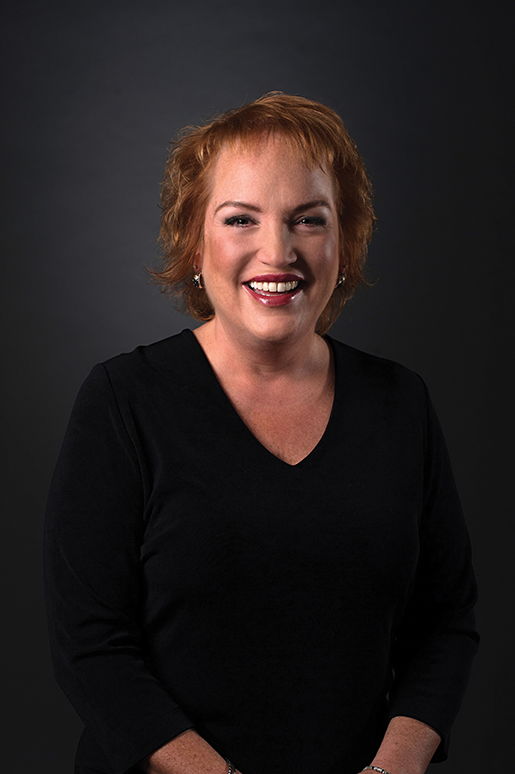 Haworth, who started her career at Hirons, is the first woman in the position
Hirons, an advertising, public relations and digital agency with offices in Indianapolis and Chicago, has promoted Deana Haworth, APR, to chief executive officer. This announcement follows the celebration of 45 years of business with clients across local, regional and national markets.
"My greatest accomplishment, throughout all my roles and responsibilities at Hirons, has been establishing deep connections with fellow employee-owners and our clients," said Haworth. "As CEO, I'm eager to spark new growth for our clients' brands and our agency business, while also empowering the next generation of agency leaders."
Former Chief Executive Officer Dr. James Parham is transitioning to an advising faculty role and consulting on student-based efforts at Ball State University to further pursue his passion for academia. Parham will provide consulting services to the agency as a board member.
Haworth looks forward to continuing the agency's growth trajectory launched by Tom Hirons in 1978.
"I am confident that Deana's years of experience and leadership, as well as her deep knowledge of our clients and trending and innovative marketing strategies, will ensure that we continue to produce the high-quality work Hirons is known for," said Tom Hirons, founder and board member. "Deana has spearheaded our successful client campaigns and initiatives, and I couldn't be more pleased to see her in this role."
Haworth, an accomplished marketing and communications leader, joined Hirons in 2000. Starting her career as a public relations specialist, she quickly began an upward trajectory, serving in various account leadership roles and most recently as the first woman chief operating officer. In her role as COO, she managed all company operations including business development, growth and strategic planning while continuing to serve as a senior adviser on key accounts. Dr. Parham served as Haworth's supervisor from the first day she was hired at Hirons.
"At Hirons, we believe the best way to accomplish company success is to invest in our employee-owners," said Parham, board member. "The accomplishments over our last 45 years of business are directly attributed to our dedicated and bold employees. With Deana's vision and leadership, Hirons' future is positioned for even greater success and growth."
Since its founding, Hirons has been known for several specialty areas of focus including business-to-business, crisis communications, government relations and a proprietary Rural Reach program. For more information about services, please visit hirons.com.
About Hirons
Hirons, a 100% employee-owned advertising, public relations and digital communications firm based in Indianapolis, has been concepting, designing and distributing some of the state's most widely recognized advertising campaigns since 1978. An established provider of bold and innovative communications solutions, Hirons' research-based approach starts by first establishing the problem at hand and then tailoring our services to best fit our clients' needs. With clients in both the commercial and government sectors, Hirons is leading efforts to spread both digital and traditional messages across the state of Indiana and beyond.
About Deana Haworth
Deana began her career as a public relations specialist at Hirons and immediately began an upward trajectory serving in various account leadership roles. Now a 23-year veteran of the agency, she serves as chief executive officer and oversees all departments in the agency. She is the first woman to serve in this role in the agency's 45-year history.
Deana has led marketing, communications and public outreach efforts for countless campaigns.
Deana earned her Accreditation in Public Relations from the Public Relations Society of America and routinely donates her time to leadership organizations, nonprofits and chambers of commerce throughout Central Indiana to provide training on crisis communications and stakeholder outreach. She was named a 2018 Woman of Influence by the Indianapolis Business Journal. Deana has a master's degree in public relations from Ball State University and a bachelor's degree in journalism from Franklin College.
In 2010, the Ball State University Department of Journalism presented their Young Alumnus Award to Deana for her success as a consummate public relations practitioner and counselor. Deana served her alma mater as a member of the Ball State University School of Journalism Advisory Council from 2010 to 2019. She also served for several years as the council's representative on the university's Alumni Council. Deana was recently presented with the 2022 Outstanding Journalism Alumna Award from Ball State University's School of Journalism and Strategic Communication for her devotion to exceptional communications and public relations practices.
Deana serves on the boards of the Indiana Chamber of Commerce, Indy Chamber, Greater Indianapolis Progress Committee, Central Indiana Women's Business Center, Downtown Indy Inc. Marketing Board and Crossroads of America Council. Deana is an active member of the Indianapolis chapter of the National Association of Women Business Owners. She is also a trustee and former adjunct instructor at Franklin College.