Home Bank Receives IBA's Commitment to Community Award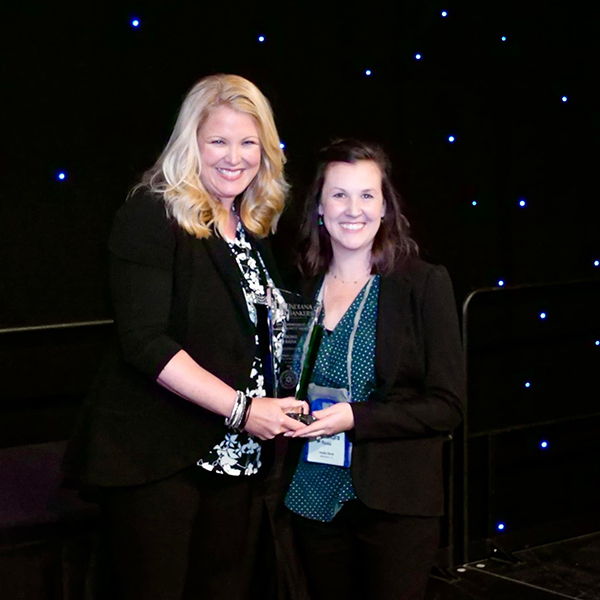 Indiana Bankers Association CEO Amber VanTil presents the 2021 Commitment to Community Award to Alexandra Ross, Chief Retail Banking Officer at Home Bank.

The Indiana Bankers Association honored Home Bank as the winner of its 2021 Commitment to Community Award for banks with assets under $500 million. It presented the award at the IBA Mega Conference in Indianapolis on May 11.
The Commitment to Community Award (C2C) showcases exceptional community bank outreach in Indiana and also includes a category to recognize banks of $500 million or more in asset size.
"Home Bank is blessed with a tremendous team of employees who are wholly committed to serving others, both inside and outside the walls of our organization," stated Lisa Arnold, Home Bank President and CEO. "This award reflects their generous hearts and giving spirits. On behalf of our board and senior management team, we could not be more proud of them and all that they do."
About Home Bank SB
Chartered in 1890, Home Bank SB is a community bank with offices in Morgan, Johnson, and Hendricks Counties in Indiana. As a mutual institution without private ownership or stockholders, the bank's profits are allocated to its capital reserves, resulting in greater fiscal strength and resources for community.