Indiana Members Credit Union to Serve as 2023 Title Sponsor for Friends of Riley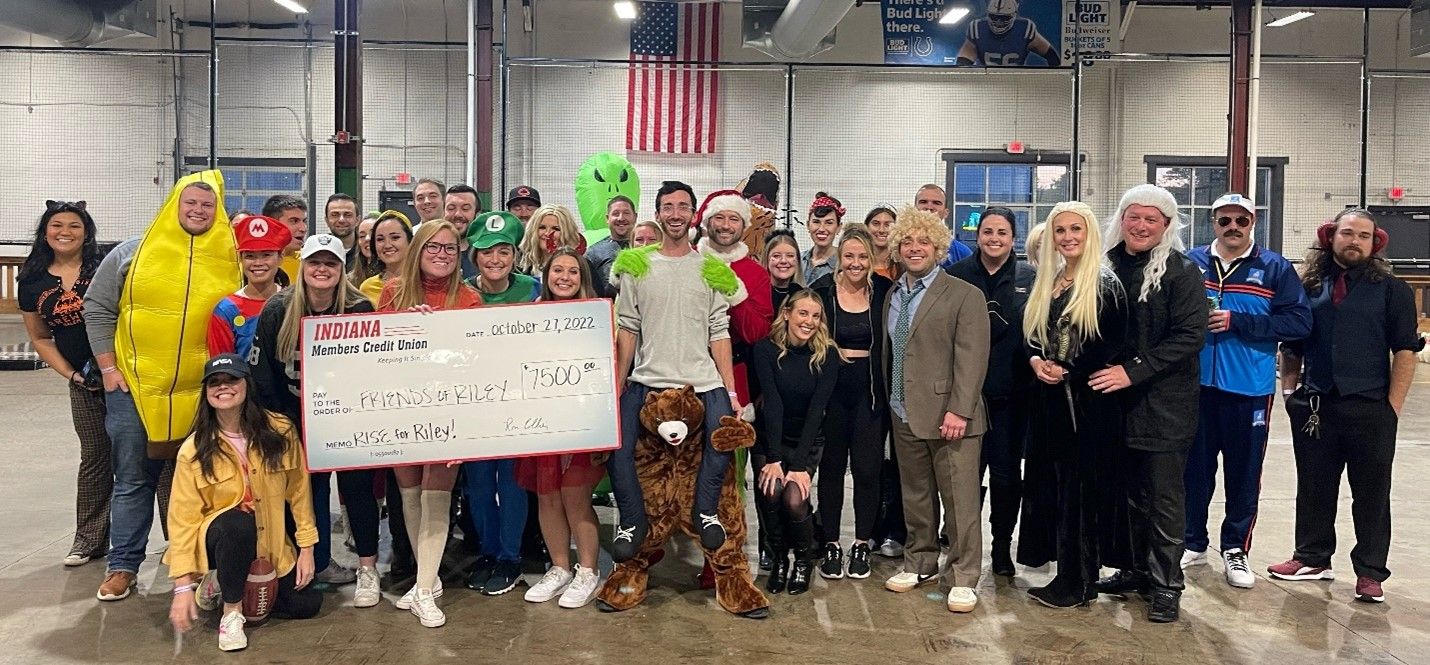 *Pictured: Members of Friends of Riley

Indiana Members Credit Union (IMCU) is happy to announce it will serve as the 2023 Title Sponsor for Friends of Riley, a local nonprofit organization that supports Riley Hospital for Children. This partnership includes an exclusive debit card for Friends of Riley members and friends, Presenting Sponsor of the RISE for Riley annual fundraising gala to benefit the Child Life Program at Riley Hospital for Children, and a $7,500 donation to the Riley Children's Foundation.
The Friends of Riley debit card is free to members with IMCU's free checking account and can be issued immediately through IMCU's Instant Issue program, which allows members to receive their debit card on the spot. To support Friends of Riley, those interested should visit an IMCU branch or imcu.com for details.
About Friends of Riley
Friends of Riley (FOR) consists of a diverse network of young professionals that are committed to supporting the Child Life Program at Riley Hospital for Children in Indianapolis, IN. Friends of Riley serves as a bridge between Riley at IU Health and an expansive Indiana professional community. Our unique organization provides networking events, volunteer opportunities and social activities to raise both awareness and resources for the hospital while inspiring lifetime involvement. Through our efforts, members of Friends of Riley work to continuously build, nurture and grow new and/or existing affinities for the children at Riley Hospital.
About Indiana Members Credit Union
Indiana Members Credit Union, headquartered in Indianapolis, Indiana, was founded in 1956 on the campus of IUPUI. IMCU has since grown to 32 branches in Central and Southern Indiana, offering consumer and business members a full array of products and services. Traditionally offering better rates on loans and deposits, IMCU maintains true to its roots by "Keeping It Simple" for members. For more information, please visit IMCU online at www.imcu.com.