JCBank Breaks Ground in Greenwood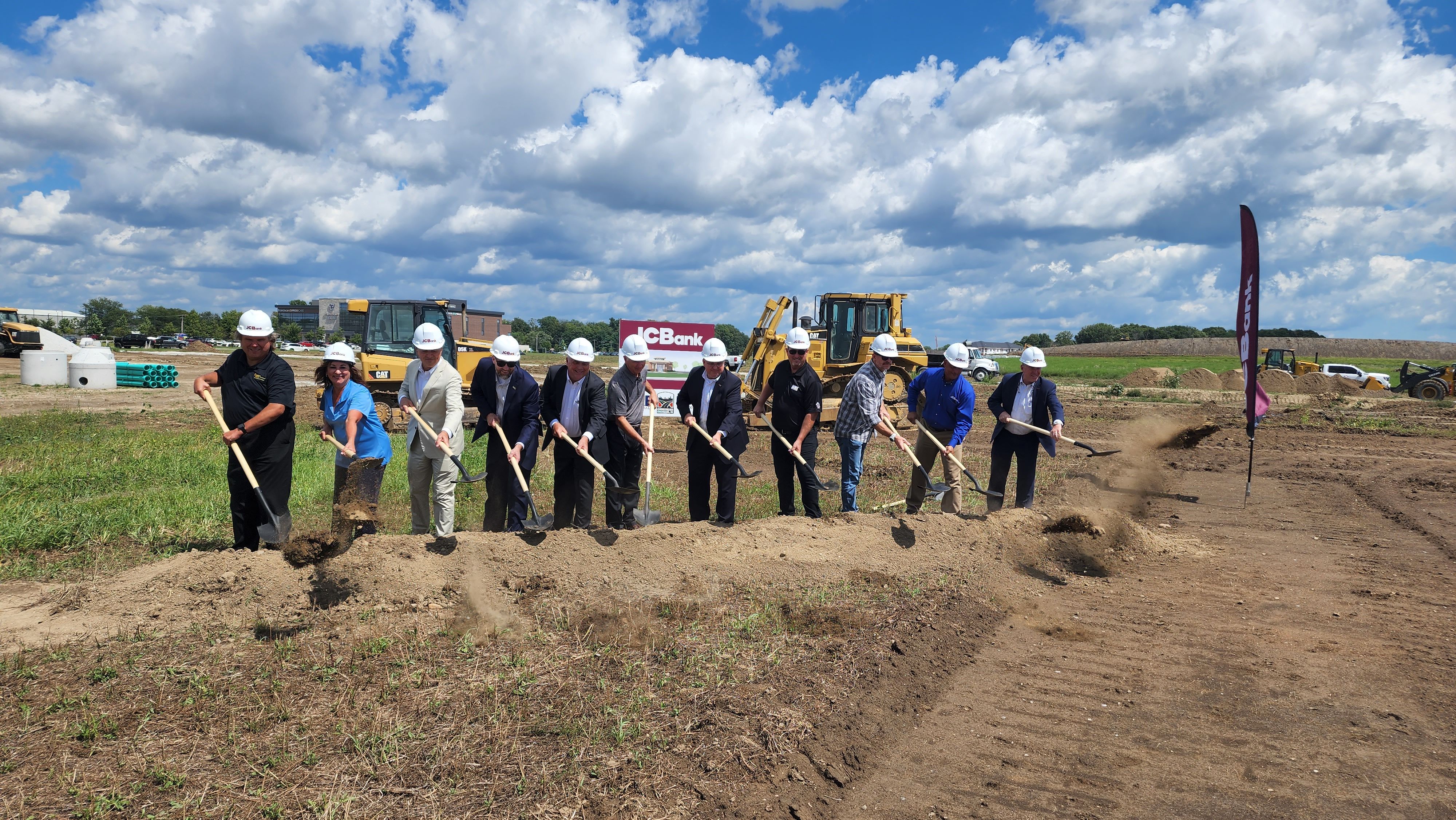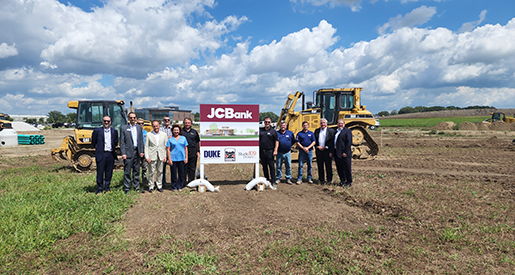 Seymour-based JCBank is expanding its footprint in Johnson County and celebrated with a groundbreaking on August 30, 2022. The 4,700 square-foot, state-of-the-art branch will be located in Greenwood's Swartz Crossing development. JCBank's targeted approach to building a solid and growing business base, guided by a team of local commercial and treasury management bankers who provide a community banking and relationship-focused model, led JCBank to the decision of locating in Johnson County.
Among those in attendance were representatives from Swartz Crossing Development, CrossRoad Engineers, Duke Commercial, and members of JCBank's board of directors and leadership team.
Mike Duke expressed his appreciation for the JCBank team. "We are so excited to welcome JCBank to Johnson County. We have had great experiences with the team and are thankful for your partnership."
JCBank President Marvin Veatch noted, "It is the trust and confidence this community has placed in JCBank over the past few years, along with the growth that has been achieved, that resulted in us making a commitment to the Johnson County community." Veatch added, "As other regional banks place less emphasis on in-person services, our team remains committed to a customer-focused, relationship-centric approach. We are looking forward to being a strong community partner in Greenwood and throughout Johnson County."
In addition to personal banking services, the banking center will feature commercial and mortgage lending, as well as wealth management services. The branch is the 12th for JCBank, with multiple Indiana locations including Seymour, North Vernon, Bedford, Bloomington, Brownstown, and Columbus.
About JCBank
JCBank, headquartered in Seymour, has been an independent financial leader since 1900 and provides a full range of traditional banking, investment, and trust services to customers throughout south-central Indiana. Our growth into a $790 million asset institution is guided by our core values of Honesty, Encouragement, Accountability, Respect, and Teamwork, which are at the HEART of our organization. JCBank is committed to delivering extraordinary service to every customer and community we serve. For more information, visit JCBank.com