Kirkpatrick Management Company Celebrates 50 Years in Business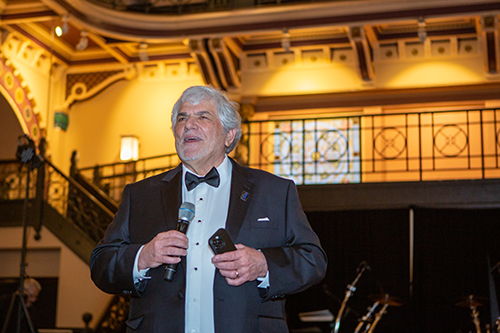 On April 1, 2023, Kirkpatrick Management Company celebrated 50 years in business. Mr. Robert S. Kirkpatrick opened the doors to Kirkpatrick Management Company on April 1, 1973, believing that providing excellent customer service with a personal touch would create a successful business. More than 50 years later, that is still Kirkpatrick Management's guiding principle today.
Kirkpatrick Management Company specializes in Homeowners Associations (HOA), Condominium Associations (COA), and Cooperative Housing property management. In 1973, the company was established with three accounts. Over the last 50 years, they have grown to more than 300 local accounts in the Indianapolis area.
Kirkpatrick Management Company has also expanded its operations to surrounding states throughout the past 50 years. They opened offices in Lexington, Kentucky, and Detroit, Michigan, in 2016. Their management services now reach five mid-western states in total. In 2022 Kirkpatrick Management Company expanded locally by opening a secondary office in Greenwood, Indiana.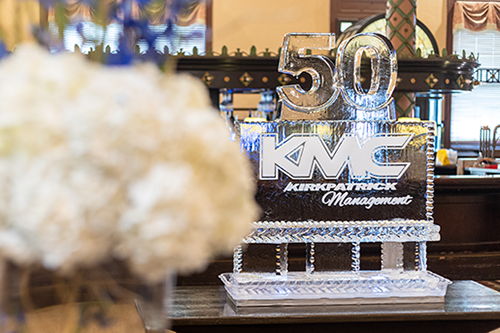 More than 50 years later, Kirkpatrick Management Company is still family-owned with Mr. Rob Kirkpatrick (son of founder Robert S. Kirkpatrick) as acting president of the company. The company's mission remains the same after all these years: To professionally and ethically manage community associations and housing cooperatives throughout the Midwest. We will delight our owners and residents with exemplary, personalized customer service standards that enrich their lives and protect their homes and communities. We will relentlessly strive to maintain our clients' trust, respect, and confidence.
On April 1, 2023, the Kirkpatrick Family hosted more than 200 current and former employees, vendors, family, and friends to celebrate the company's success over the previous 50 years. Attendees were able to socialize, dance and celebrate all their hard work in one fun-filled evening!
For more information about Kirkpatrick Management Company and our services, please contact (317)-570-4358 or info@ekirkpatrick.com or visit our website at www.ekirkpatrick.com.