Legislative Update Week 7: Distracted Driving, Workforce Bills Moving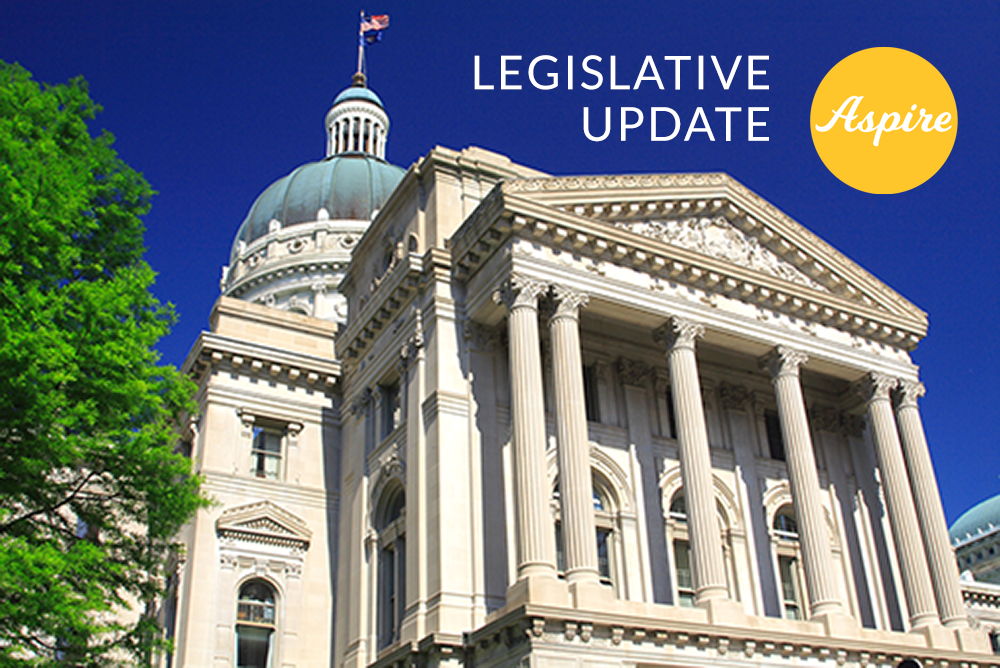 Distracted Driving? Not in Indiana!
The Senate Homeland Security and Transportation Committee voted 8-1 on HB 1070. Part of Governor Holcomb's agenda, this bill would prohibit drivers from holding or using a cell phone or other telecommunications device while their vehicle is in motion, unless utilizing the device in a hands-free or voice-activated mode, or when calling 911. Studies have shown distracted driving is the leading cause of traffic accidents and fatalities. The penalty for breaking this law would be a ticket and fine up to $500. The bill now moves to the full Senate for consideration, amendment, and final vote. If passed, Indiana would join 22 other states with similar laws.
Microchipped Employees? Also not in Indiana!
Also moving is a bill that would prohibit an employer from requiring a candidate for employment or an employee to have a device implanted or otherwise incorporated into the person's body as a condition of employment. According to testimony, there is one company in the United States and several in Europe that are adopting this practice – but none in Indiana. The bill, HB 1143 unanimously passed both chambers and is heading to the Governor's desk for signature.
Regional Economic Development
SB 350 was heard on Wednesday of this week in House Ways and Means. Aspire Johnson County testified in support along with other Indy metro chambers to demonstrate regional support. Read the coverage from the Indianapolis Business Journal. The bill was held until next week.
Tobacco/Vaping Cessation
SB 1 was heard in House Public Health Committee this week. It was held until next week for further consideration in committee but it is anticipated to move seamlessly throughout the process. HB 1006, assigned to Senate Health Committee has not yet been scheduled for a hearing.
Workforce Bill Moving
The past few legislative sessions have shown a strong focus on workforce development. Most legislation focused on K-12 student experiential or work-based learning opportunities to assist students' transition to employment. But an unforeseen situation arose. Income received from these internships and apprenticeships is being counted against that student's family financial eligibility for welfare programs – specifically Temporary Assistance for Needy Families (TANF) or Supplemental Nutrition Assistance Program (SNAP or food stamps). HB 1009 would ensure any income received from work-based learning opportunities would not count toward their family's financial eligibility. The bill has not yet received a single no vote, and just passed out of Senate Family and Children Services Committee. It will be eligible for final vote in the Senate next week.
Important Upcoming Dates
Thursday, February 27 – House and Senate Committee Report Deadline
Monday, March 2 – House and Senate Second Reading Deadline
Tuesday, March 3 – House and Senate Third Reading Deadline
Wednesday, March 4 – Conference Committees Begin
Wednesday, March 11 – Anticipated Sine Die Date