Member Profile: Big Brothers Big Sisters of Central Indiana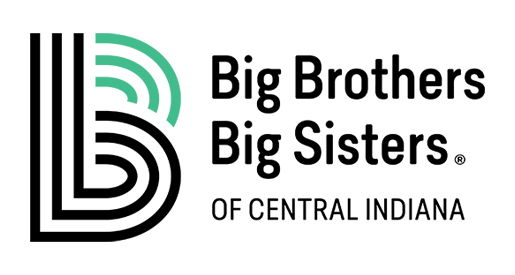 Big Brothers Big Sister is a national organization with more than 300 local affiliates, and for more than 100 years we have operated under the belief that inherent in every child is potential. We don't create that potential, but we can defend it and help it grow.
Our local Central Indiana agency practices community-based mentoring, meaning we match adult volunteers (who we call Bigs), with children between the ages of 8-14 (we call them Littles). Once a child is enrolled in our program, they are eligible to stay in the program through High School graduation. At the extreme end, this means that some of our kids benefit from 10+ years of mentorship.
We ask for a 1-year commitment up front from our Bigs and families. We ask for this because it can be stressful to introduce a new relationship into a child's life, but our data shows that after a year of sustained mentorship you will have an impact that outweighs that initial stress and can continue even if the relationship ends after one year.
We ask our Bigs and Littles to get together two times every month for a total commitment of four hours per month. All our matches (the Big, Little, & parents) are supported by a professional, full-time BBBSCI staff member known as a Mentoring Relationship Specialist (MRS). Your MRS will be there to facilitate your introduction with the Little and their family and will meet with all parties regularly throughout the relationship.
In Johnson County, 87% of the kids waiting are boys, many wait an average of around 2 years to be matched with a mentor. With that in mind, BBBSCI launched Men to Mentors: 75 Mentors in 75 Days. The need for mentors is greater than ever, but through the community's support it is a need that can be met.
With over 1000 kids waiting for mentors in Central Indiana, there has never been a better time to get started than right now. If you're interested in getting involved or finding answers to any FAQs you might have, you can head to https://www.bebigforkids.org/volunteer/ and submit an application. If you are able to share space with us and an organization, company, or team you are involved in, let's empower it together! Contact Charles Stringer at cstringer@bbbsci.org for more information