Member Profile: Everyday Leaders
Personal and Professional Leadership Development | Developing Cultures, People and Process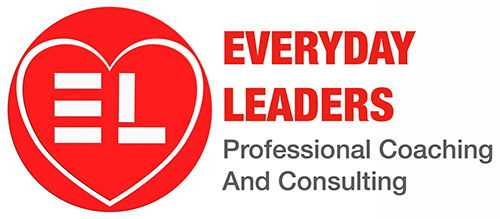 Melahni Ake is the founder of Everyday Leaders Professional Coaching and Consulting and is dedicated to consistent personal growth in herself and others.
Starting her career at Walt Disney World and for a span of over 25 years she was an executive leader in the medical device industry and held roles in executive sales leadership, sales training and global market development. She challenges her personal growth every day to find better and more creative ways that allow her to make sense of complex and challenging ideas to make a bigger impact in the world.
Oct 1, 2019, through a challenge from her mentor, Dr. John C. Maxwell, she began a morning Bible study "leadership devotional" on Zoom using the John Maxwell Leadership Bible that has been meeting consistently every day with people all over the world. June 27th, 2022, we will celebrate 1,000 days of growth together. This has created significant clarity for Melahni and how she is serving others.
She is a best-selling author x 4, host of Everyday Leaders 50in50 Podcast founded in 2018, a certified John Maxwell Leadership Development Coach, Trainer and Motivational Speaker and a Certified Professional Consultant and first US Affiliate Coach with the WHY Institute to help individuals and companies discover their WHY.
As a passionate leader for women, she is a member of ASPIRE Johnson County (Aspire Economic Development + Chamber Alliance), the Vice President for Program Development and Board Member of AWBO (Association of Women's Business Owners), Top Floor Women Program Development, Legacy Leader with Pass The Torch For Women Foundation and host of the Torch Talk Podcast, a speaker with the Indiana Youth Institute and an international member of eSpeakers.
Her passion is to challenge others to find better ways to discover his/her unique strengths, values, and voice so that they can make sense of the complex and live a life making a greater impact to live a more fulfilled life.
Join Our Workshops WITH MELAHNI AKE
We work with leaders and teams of all sizes, across a range of industries, all over the world. Our clients include Fortune 50, healthcare, non-profits, associations, education, military and more. Everyday Leaders Workshops will challenge your ideas about how to develop culture, support the team leaders and the values that shape it, encouraging you to think and lead differently. All programs are available in person or virtually.
Everyday Leaders Professional Coaching and Consulting Programs will challenge you to push yourself and create momentum in every area of your life and career that will create better strategic ways for you to get clear with your goals, connect to your purpose and make a bigger impact in the world. We believe in developing cultures, people and processes.
Special offers for Aspire Business Owners for all Coaching, Consulting and Workshop Services.
Melahni Ake, CLDT, BS
Founder, Everyday Leaders Professional Coaching and Consulting
Leadership Evangelist: Being Intentional Building Leaders Everyday
Developing Cultures, People, Processes
President and Founder, Everyday Leaders
Board Member, Perry Township Religious Education Association
Legacy Leader, Podcast Host, Pass the Torch for Women Foundation
Director of Program Development, Virtual and In Person Networking Events, Top Floor Women, Indiana
Board Member, Co-Program Development Director, Association of Women Business Owners, Professional Development Organization
Founder of Daily Morning Leadership Devotional Studies, Everyday Leaders
Indiana Youth Institute, Approved Speaker
Maxwell Leadership Team, Certified 2016
Maxwell Youth Leadership Certified 2016
Nic Vujuic Youth Certified Coach, 2017
WHY Institute Certified 2020
What Your Known FOR Certified 2021
DISC Certified 2020
Espeakers Internationally Certified 2022
Author, Podcast Host, Corporate Strategy Consultant, Executive Coach, Workshop Facilitator, In Person and Virtual Trainer, Keynote Speaker
Let's Connect
https://www.everydayleaders.com/schedule-a-call
https://www.youtube.com/user/melahniake
www.everydayleaders.com
https://allmylinks.com/melahniake
make@everydayleaders.com