Member Profile: Indiana Tech
Build Your Skills and Advance Your Career: Indiana Tech Can Help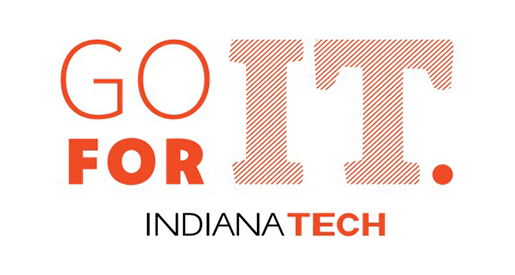 Founded in 1930 in Fort Wayne, Indiana Tech is a non-profit, comprehensive university that excels at educating students of all ages and from all walks of life, for all kinds of meaningful work. The university strives to create a truly inclusive community of learners, and to ensure that students are supported and empowered to maximize their job prospects and advance in their careers.
Nearly 1,400 undergraduates – who start college right out of high school – call Indiana Tech's beautiful campus in downtown Fort Wayne home. Yet a larger number of Tech students are working adults throughout the nation and even abroad who learn online.
Indiana Tech offers degrees at the associate, bachelor's, masters and Ph.D. level, as well as professional certificate programs. Each is aligned with an in-demand career, including project management, engineering, business, cybersecurity, accounting, information technology, computer science, health care administration, health information technology, criminal justice, supply chain management, and more. The university's programs are fully accredited through the Higher Learning Commission (HLC), and many programs hold discipline-specific accreditations.
Busy working adults find Indiana Tech an ideal fit due to class schedules that allow them to take one class at a time, and still make rapid progress towards their degree. Class sessions start every six weeks, allowing students to begin their education at any time of year. Coursework for online classes is available 24/7, allowing students to fit their education in with the rest of their busy lives. For more information or to enroll today, contact your Greenwood admissions team at 317.807.0077.
Robin Seaton
Admissions Representative
phone: 317.807.0077, ext. 4540
email: rjseaton@indianatech.edu
Indiana Tech | Established in 1930 in Fort Wayne, Indiana, as an engineering college, today's Indiana Tech is a comprehensive university that educates students beyond its home base with regional locations in Indiana and Kentucky and online programs that meet the needs of students worldwide. This private, not-for-profit university specializes in career-oriented degree and certificate programs in business, engineering, computer science, criminal justice, health care administration, and more. We prepare students for active participation, career advancement, and leadership in the global 21st century society, and motivate them toward lives of significance and worth.