Member Profile: The League of Miracles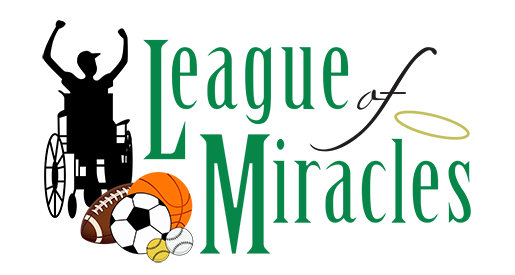 A specially designed sports field and program for kids and adults with disabilities.
Built in Camby IN in 2012 the League of Miracles began as a baseball field and program for kids with disabilities. Being the first rubberized outdoor turf field in the state and larger than the Miracle League fields across the nation, the League of Miracles is proud to be its own locally run non-profit serving both child and adult athletes in more than 5 surrounding counties. The League now offers more than 8 programs to children and adults with disabilities including basketball, soccer, kickball, baseball, summer camp, an inclusive homeschool PE program and several social, art and craft days as well.
The League is a recreational, adaptive program and welcomes all abilities. Being adaptable to the needs of the registrants is an honor and a privilege and the staff and volunteers are known for being flexible, kind, encouraging and most of all FUN!
The League is not only proud to serve its athletes but enjoys seeing the relationship between the athletes and the volunteers (known as buddies). Frequently entire families, companies, student government, Key Club, Honor Society members and athletic teams come out to the games and help support the athletes on the field, work the concession stand or cheer from the sidelines. It is a rewarding volunteer opportunity with a short commitment of just 2 hours one day (or multiple days if you'd like!).
The League is funded through private donors, company sponsorships, Kiwanis of Mooresville, an annual Gala and now an alternative golf outing. The League is hosting a Halloween Par-tee by ABG Inc at Back 9 Golf and Entertainment on October 27th from 1-4pm. There will be golf games, a silent auction, food, drink, fun and a costume contest! We encourage friends, families, and organizations to reserve their bays now! This is a great opportunity to have your employees network (or reward them with an afternoon off) while sponsoring an amazing and unique organization. leagueofmiracles.org/golf
To learn more about the League or to volunteer as a buddy or sponsor the field or a team visit leagueofmiracles.org.