OrthoIndy Appoints John Ryan as New CEO
OrthoIndy announced today that John Ryan has been appointed new CEO of the company. An experienced business leader, Ryan will assume responsibilities on January 1, 2022. He will share strategic and operational oversight with Dr. Edward Hellman, Board President, marking a return to a dyad leadership model with a physician president and a non-physician CEO.
Ryan comes to OrthoIndy from Hall, Render, Killian, Heath & Lyman, P.C., where he has been the President and Managing Partner since 2012. Under his leadership, Ryan grew the practice to become the largest healthcare-focused law firm in the country.
"John has had an extremely successful tenure as the leader of Hall Render," said Dr. Hellman. "With this experience, he will bring a fresh perspective to the leadership team at OrthoIndy and help us successfully navigate the challenges we expect to face in the coming years."
"I'm excited to join such a respected organization," said Ryan. "In a time when we are seeing so much consolidation in healthcare, I am particularly impressed with OrthoIndy being committed to remain independent, actively pursuing to further grow its presence, and for its relentless determination to be the best value and most trusted resource for orthopedic care in the state. I very much look forward to the opportunity to support this effort with the OrthoIndy team."
A lifelong Hoosier, Ryan received his law degree from Indiana University in 1998. He was named the 2021 Indianapolis Health Lawyer of the Year by Best Lawyers in America.
About OrthoIndy and the OrthoIndy Hospital
Founded over 50 years ago, OrthoIndy is one of the most highly respected orthopedic practices in the Midwest. With over 70 physicians providing care to central Indiana residents from more than 10 convenient locations, OrthoIndy provides leading-edge bone, joint, spine and muscle care. OrthoIndy physicians also provide care to the Indiana Pacers, Indiana Fever, Dance Kaleidoscope, as well as local college and high school athletic programs.
Owned and operated by the OrthoIndy physicians, the OrthoIndy Hospital is central Indiana's first specialty hospital with a direct focus on bone, joint, spine and muscle care and the most technologically advanced facility available for orthopedics in the Midwest. As a physician-owned hospital model, OrthoIndy Hospital's top priorities are patient safety, satisfaction, and outcomes.
Quality patient care serves as the foundation for the physician-owned and operated hospital, which is evident in the ratings received from Press Ganey Associates, Inc. From 2009 to 2019, the OrthoIndy Hospital was named a Guardian of Excellence Award winner for consistently achieving the 95th percentile of performance in patient satisfaction. In 2021, the OrthoIndy Hospital was named the #1 hospital in Indiana for medical excellence in Major Orthopedic Surgery and Spinal Fusion Surgery. It was also named the #1 hospital in the market for patient safety in Spine Surgery.
For more information on OrthoIndy, please call 317.802.2000 or visit us at OrthoIndy.com.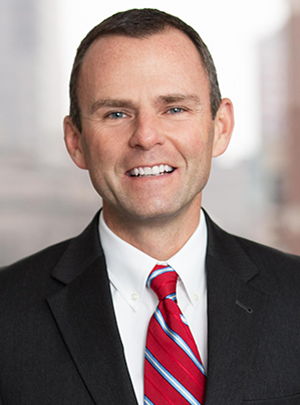 John Ryan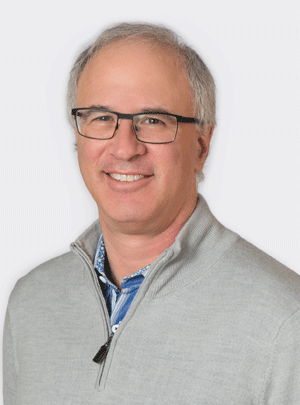 Dr. Edward Hellman