Racing Component, Engine Company Moving to Franklin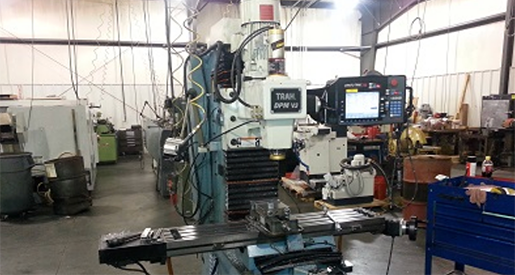 FRANKLIN, IN - A Central Indiana racing component company that serves IndyCar and also builds and sells custom engines is relocating to Franklin.
Rapid Prototype and Axis Industries is purchasing an existing building in the Franklin Business Park, 1400 Commerce Park, and will construct an identical building on the property.
Rapid Prototype primarily produces racing components for their largest customer - Indy Car Penske. Axis builds Cummins crate engines for sale to the public. The company currently is located in Bartholomew County.
William Harvey, General Manager, said the City of Franklin was "very attractive for a business like us looking to grow." Harvey said 75 percent of his company's customers are in Indiana, with the majority in Indianapolis and Columbus. They liked the location near Interstate 65.
"Franklin has a large number of manufacturing companies and that number is growing thanks to the city's development efforts. Moving to Franklin exposes us to potential new customers and vendors," said Harvey.
Company officials cited Franklin Mayor Steve Barnett, the city's Economic Development and Redevelopment Commissions and the Johnson County Development Corporation for their efforts in the relocation process.
Barnett said the city's recent revitalization programs and investment in its infrastructure are paying off. "This company was very impressed with what is happening in Franklin," Barnett said.
Harvey said the city's efforts will help attract highly skilled employees. "Our new location in Franklin is very convenient to restaurants, grocery stores, home improvement stores, downtown Franklin, parks and greenways. Franklin's downtown has been revitalized into great place to eat, shop, see a movie, etc. We feel this will be very attractive to our current employees and we hope will help us attract quality employees as we grow."
Rapid Prototype and Axis Industries officials plan to spend an estimated $500,000 in new equipment and $1.1 million on property costs. They are committing to retaining 12 employees and initially adding eight jobs. Their average wage is $26 per hour, excluding benefits.
"These are the kinds of companies that ensure our long-term economic health in Johnson County. They are involved in highly technical processes and pay above-average wages," said Dana Monson, JCDC Interim Director.
The company is receiving a seven-year tax abatement on the new building and Tax Increment Finance funds to assist with moving, building and renovating the two buildings. The city also is offering a five-year abatement on personal property.