Randy Glassburn, Ball State Financial President Retires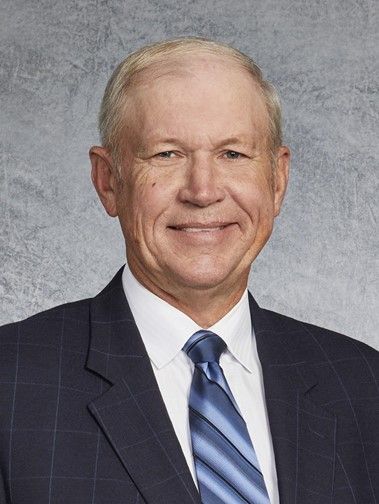 Ball State Financial President, Randy Glassburn, has retired after serving the credit union for 33 years.
In his time at Ball State Federal Credit Union, he expanded the assets and membership from $27 million and 7,000 members in 1988 to $100 million in assets and 11,000 members in 2020. He led the credit union through supporting technological adaptations - adopting early to website, email, online banking, and remote services.
In 2020, Glassburn led Ball State FCU in a merger with Financial Center First Credit Union, giving members access to better banking technology and free financial education.
Glassburn's retirement comes after a long line of achievements including being inducted into the Indiana Credit Union Hall of Fame in 1998. He was also honored with the Beneficence Award in 2006 for his leadership and service to Ball State University. In 2014, Randy earned the Indiana Credit Union League's Professional Achievement Award.
Glassburn additionally dedicated his time to the community including serving the Indiana Corporate FCU, the Indiana Credit Union League and its Government Affairs Committee, the CU Care Board of Trustees, and the CU Consortium Board of Trustees. He is a graduate of Indiana Central University, but after 33 years of serving the Ball State community, he will always be a Cardinal at heart.
"Randy Glassburn focused his life's work upon Indiana Credit Unions and his main focus has always been to take care of the members," states J. Kevin Ryan, President of Financial Center and its division, Ball State Financial. "We plan to honor Randy's legacy by continuing to give our very best to the many members we have the opportunity to serve."
About Ball State Financial
Ball State Financial is a $730 million credit union whose mission is to improve the financial lives of its members who live or work in Muncie, Indianapolis, Kokomo, or their surrounding counties. It was established 67 years ago by Ball State University staff members and is now a division of Financial Center First Credit Union, a Central Indiana-based credit union, serving over 80,000 members with competitive deposit and loan rates, low fees, and award-winning financial education. Ball State Financial and Financial Center are proud to empower the communities they serve by supporting military veterans, feeding the hungry, and providing free financial education to all. Learn More