Ricke promoted to Director of Specialized Recruiting Group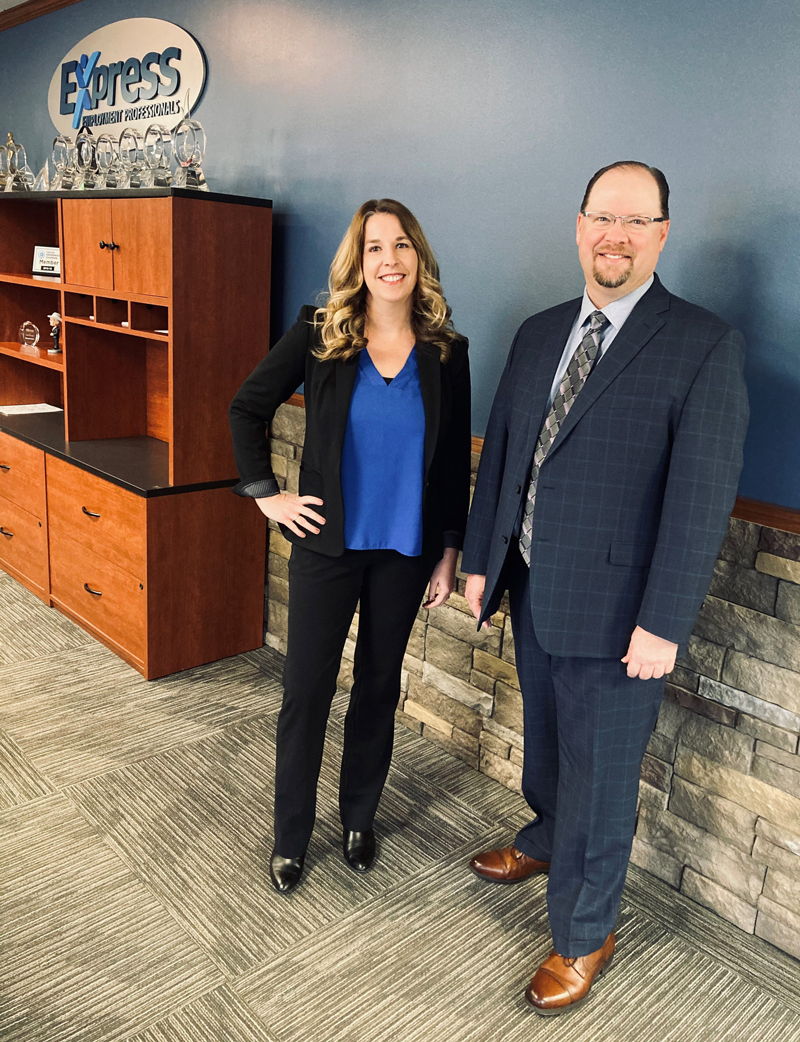 With over 15 years of experience in the workforce, recruitment and human resource solutions, Express Employment Professionals is relaunching and rebranding their professional staffing division, the Specialized Recruiting Group (SRG).
This renewed focus on professional staffing will provide a full range of employment solutions, including contract and mid-to senior-level staffing, executive search and consulting services. The Specialized Recruiting Group franchise designation is only awarded to Express Employment Professionals franchises that have invested in additional training, coaching and support, enabling them to more effectively recruit and place professionals in highly specialized fields, including accounting, engineering, manufacturing, logistics, office services and professional.
Erin Ricke has been promoted to the Director of Specialized Recruiting and will lead this division. In this position, Ricke will oversee sales, business development, recruitment, leadership development and community engagement. Under Ricke's leadership, the SRG team that includes 6 professional recruiters in two offices, plans to help over 250 highly skilled and qualified candidates find professional-level jobs in the South Central Indiana area in 2021.
"Erin Ricke has become a knowledgeable leader and advocate for job seekers in the local South Central Indiana area. Her experience, leadership and passion for helping people succeed will allow us to make a real difference for job seekers and companies in this area looking for top talent," said Franchise owner Mike Heffner. "As the job market has evolved and the number of skilled jobs in our area increase, we have noticed a high demand for professional staffing. New, prominent businesses with full professional teams are choosing Johnson, Bartholomew and other local counties as the place they want to build and grow. Our Specialized Recruiting Group at Express is full of dedicated field experts who can help these companies succeed."
Before taking on this new role, Ricke worked as the Business Development Manager for the Indianapolis South and Columbus offices. She has been with this Express franchise since its inception in 2005.
Helping professionals find careers with great employers, the Specialized Recruiting Group of South Central Indiana is located in the Express office at 201 S. Emerson Ave. Suite 110, Greenwood, IN 46143. They will be assisting local companies and jobseekers in South Central Indiana including but not limited to, Johnson, Bartholomew, Marian, Shelby, Jackson, Decatur and Jennings Counties.
For more information, contact the office at 317-888-5700, or visit ExpressIndySouth.com.