Ron Collier Retiring as IMCU President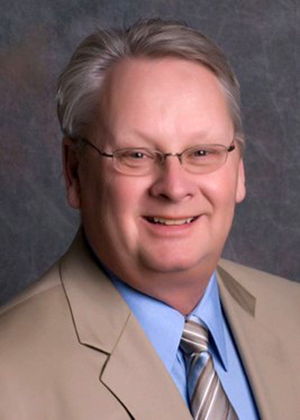 The Board of Directors of Indiana Members Credit Union (IMCU), central Indiana's largest credit union, announced today that longtime President and CEO, Ron Collier, will retire on December 31, 2022.
Collier has served as President and CEO since 2003 and has been a leader in the credit union industry for over 40 years. During his tenure as CEO, IMCU has grown from $768 million to $2.9 billion in assets, from 89,000 to 141,000 members, and from 235 to 400 employees, who serve members through 33 locations in central and southern Indiana.
Robert E. Martin, Board Chairman, highlighted Collier's IMCU career with the following personal accolades. "With your decision to retire in 2022, we start a celebration of your many accomplishments during four decades of service. Your strong, steady leadership, always putting our members first, and the family atmosphere that you have created with our employees are hallmarks of your career. Your legacy will guide us into the future. We thank you for your service and dedication to Indiana Members Credit Union. You will be missed! Onward, my friend!"
Collier was born in Indianapolis and is a 1975 graduate of Warren Central High School. He attended Ball State University, earning his Bachelor's Degree in Secondary Education. After college, he taught at Noblesville High School for three years, where he also coached baseball, football and swimming. He then worked three years at the Indiana Credit Union League. In 1985, he joined IMCU as the Training Director. In 1992, he advanced to Vice President of Planning and Administration, and in 2003 he became IMCU's Chief Executive Officer.
Collier has embraced the credit union philosophy of "People Helping People". He has served on the Indiana Make-A-Wish, St. Francis Hospital Foundation, and Credit Union National Association Youth Involvement boards. He participated on the planning committee for the New Palestine Relay for Life, served as President of the New Palestine High School Baseball Backers, and was an IHSAA football referee for 32 years. He also helped initiate several fundraising events for Make-A-Wish, Riley Hospital for Children, Relay for Life, and Indy BackPack Attack. Under his guidance, Indiana Members Foundation was established in 2010 to be a positive influence in the communities served by IMCU by providing school children with the necessities essential for learning and succeeding in their education.
Indiana Members Foundation's success is attributed to his leadership, and over the years it has donated more than 60,000 backpacks and 1,000,000 school supplies to area schools. More than $1 million has been donated to various organizations on behalf of the Indiana Members Foundation and IMCU since 2010. Collier was inducted into the Indiana Credit Union Hall of Fame in 2011, the most prestigious recognition awarded to an individual for their service to the credit union movement, Warren Central High School's Alumni Hall of Fame in 2011, which recognizes graduates for their professional achievements and personal contributions that improve the lives of others, and the Credit Union House Hall of Leaders in 2013, an honor for his significant contributions to the credit union industry.
Collier has managed 33 credit union mergers and acquisitions since 1985, which have positioned IMCU for continued growth. Since joining the credit union he has overseen branch growth (from 6 to 33) and the implementation of online and mobile banking. In 1985, he established a unique teller training system. The Training Center's design replicated a branch lobby, and trainees used a mock teller station and performed transactions with "credit union cash". Collier created and implemented an employee retention and attendance program, which continues to be successful. Also established under his guidance was the Member Services Phone Center, which today processes more than 13,000 calls monthly, and an automated phone service for members, allowing them 24/7 access to their credit union accounts and information. IMCU was recognized as Indiana's top credit union on the first-ever Forbes "Best-In-State Credit Union" listing in 2018, named as the best financial institution in The Indianapolis Star's "Best Things Indianapolis" in 2018 and 2019, and awarded a "Top Workplaces" honor by The Indianapolis Star in 2019 and 2020.
Collier and his wife, Debbie, have three children: Ashley Hecker (Josh), Katie Collier and Danny Collier (Kayla). They also have four grandchildren: Colin Hecker, Connor Hecker, Micah Collier, and Samuel Collier. Upon retirement, he looks forward to enjoying time with his family, golfing, fishing, vacationing and cheering on the Colts, Pacers and Cubs.
About Indiana Members Credit Union
Indiana Members Credit Union, headquartered in Indianapolis, Indiana, was founded in 1956 on the campus of IUPUI. IMCU has since grown to 33 branches, serving central and southern Indiana, offering consumer and business members a full array of products and services. Traditionally offering better rates on loans and deposits, IMCU maintains true to its roots by "Keeping It Simple" for members. For more information, please visit IMCU online.