Aspire Announces New Vice President of Investor Development
Angela Vandersteen to drive revenue development and guide member services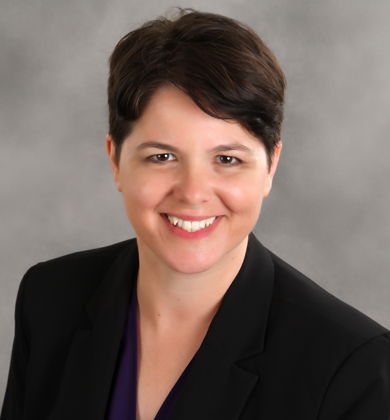 Johnson County, IN – Angela Vandersteen will serve as vice president of investor development and relations for Aspire, an organization committed to driving economic development and business success in Johnson County and southern Indianapolis.
Vandersteen is the first investor development leader named by Aspire Economic Development + Chamber Alliance, which works with entrepreneurs, small businesses, and large corporations. Most recently, she served as manager of mission advancement for Tangram, Inc. Earlier in her career, Vandersteen worked for a large broadcast company in Indianapolis.
"Angela is uniquely skilled in listening to – and hearing – constituents' needs, and then successfully engaging them in relevant services," said Aspire president and CEO Christian Maslowski. "She is strategic and looks for the win-win in relationship building. This aligns perfectly with our mission to drive business success and meets Aspire at the right time in our organizational journey; pivoting back to growth and 'next level' chamber of commerce leadership."
At Tangram, Vandersteen developed and executed fundraising strategies to attract corporate gifts, individual gifts, and grant funding. She also coordinated business training services, where she contracted with local businesses for trainings, developed curriculum and facilitated programs.
Vandersteen graduated Cum Laude from Indiana State University with her Bachelor of Science degree and earned the Certificate in Fundraising Management from the Lilly School of Philanthropy at IUPUI.
"I am excited to be a part of the Aspire team and have the opportunity to help businesses in my community succeed. The engagement and collaboration between Aspire's team and members is motivating for me. I have witnessed great growth in Johnson County and the Southside since moving here and look forward to being involved with our continued progress."
Vandersteen is currently hiring new team members for her department and will implement a new member investor outreach and engagement plan.