Aspire Announces Winners of Business Resilience Award
Award recognizes employers' ability to adapt to the COVID pandemic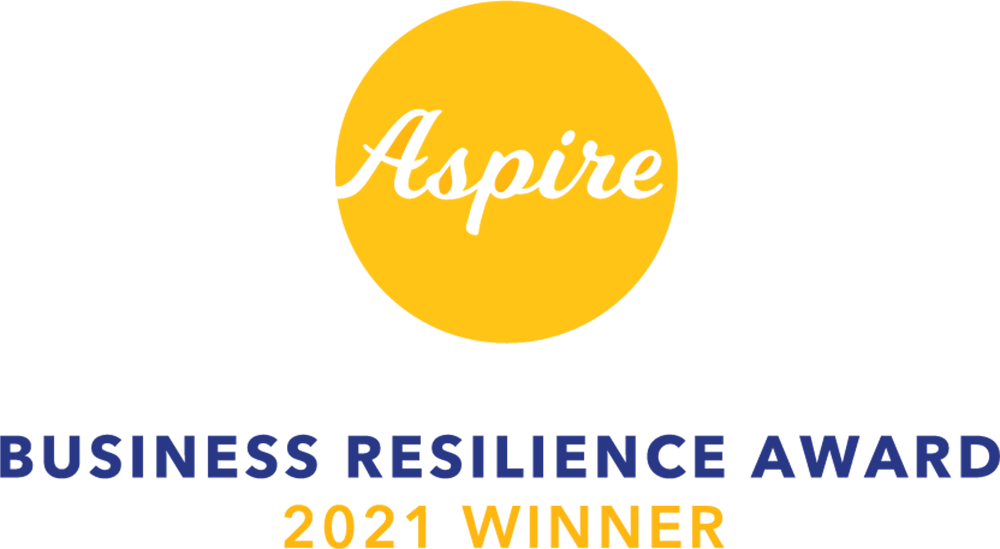 Johnson County, IN – Aspire Economic Development + Chamber Alliance today announced winners of its Business Resilience Award, created to recognize employers that discovered innovative ways to adapt, forge a new path of resiliency, and survive the COVID pandemic. All for-profit and nonprofit organizations doing business in Johnson County and southern Indy were eligible to be nominated. Finalists were previously announced May 4. The winner in each employer size category was revealed at the recent annual "Celebrate Aspire" event.
Winners by category are:
Small Companies (1-9 Employees) - Middle Davids Artisan Candles, like many others, was in danger of closing. But they rolled up their sleeves, convincing artist vendors to pivot to online sales, building out its website and reconfiguring operations. They also supported the Historic Artcraft Theatre by creating a signature candle and donating 100% of revenue – not profit – to the theatre. In the end, they deepened customer and vendor relationships, retained 100% of their employees and helped core clients and a treasured community asset.
Medium Companies (10-49 Employees) - Grafton Peak Catering lost 90% of its business, leaving no choice but to pivot away from its core business or close. It launched a shared kitchen to support start-ups and micro-businesses. And as it branches out and markets its company in new ways, it continues to encounter new business opportunities. Grafton is prepared to tackle anything that is thrown at it next. They say it is more exciting than scary.
Large Companies (50+ Employees) - The Garrett Companies, involved in real estate and other businesses, was tested by the pandemic's spiderweb of effects. So, it focused on the team's connectivity and new "office" culture. Weekly virtual team meetings were begun embracing a "remote" mindset, making the organization more efficient than ever. As a result, Garrett hired new employees and leased their new local flagship apartment community to full capacity in just five months during the pandemic.
Small Nonprofits (1-9 Employees) - Resources of Hope, which supports the physical and emotional needs of foster youth, was challenged when the pandemic hit and families were no longer able to visit its "Clothing Closet." Yet children continued to enter the foster system with only the clothes on their back. So, Resources created online ordering and contactless pick-up. And as for resilience? The organization not only avoided a break in service but responded to a 20% increase in demand with a service it still offers.
Large Nonprofits (50+ Employees) - Franklin College, like schools at all levels, was forced to pivot to a virtual environment, shifting more than 1,200 people. It won a $1 million grant to make curricular changes, increase employer internship partnerships and upskill employees. And it secured millions more in aid to underwrite scholarships for at-risk students. It distributed Wi-Fi hotspots for students quarantining off campus and modernized its IT department. Despite having to conduct student recruiting virtually, Franklin welcomed one of its largest cohorts of first-year students in the last five years.