Aspire Releases 2021 Indiana Legislative Session Report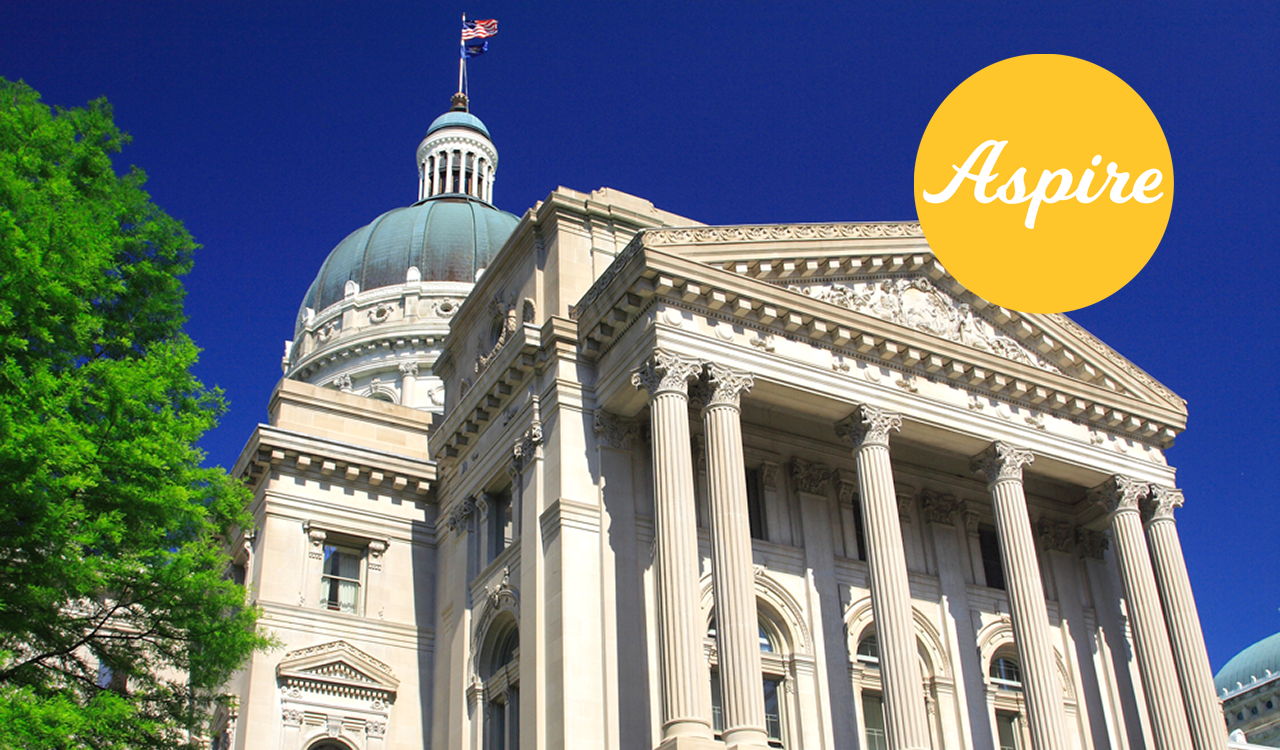 Running a business is more challenging than ever, so it is critical Indiana offers the right tools and environment for business owners to grow and retain jobs. Aspire's priorities during the recently concluded 2021 Indiana General Assembly session directly related to business operations: retaining talent, confidently running operations, and lowering costs.
It was critical, therefore, that the Indiana General Assembly convened its 2021 session to tackle the large issues facing our State during the COVID-19 pandemic. And so, they did, in an unprecedented fashion.
Aspire ran with the best. We teamed up with a strong coalition of chamber of commerce lobbyists from around Indiana to remain effective in the legislative process. We had a very good session, making progress on three of our four priority issues. We opposed several measures which would have hampered economic development and business success, including threats to stall improvements to regional public transportation.
The biggest missed opportunity for the business community this session was adopting a Work Share program. Despite seven of eleven committee members sponsoring the bill, it did not receive a vote and died in committee. Aspire will continue to work with legislators on this matter for 2022.
Here is a recap of some of the major issues addressed during the 2021 session, beginning with Aspire's priority issues and how our delegation voted.