Aspire Statehouse Returns, Taking Care of Business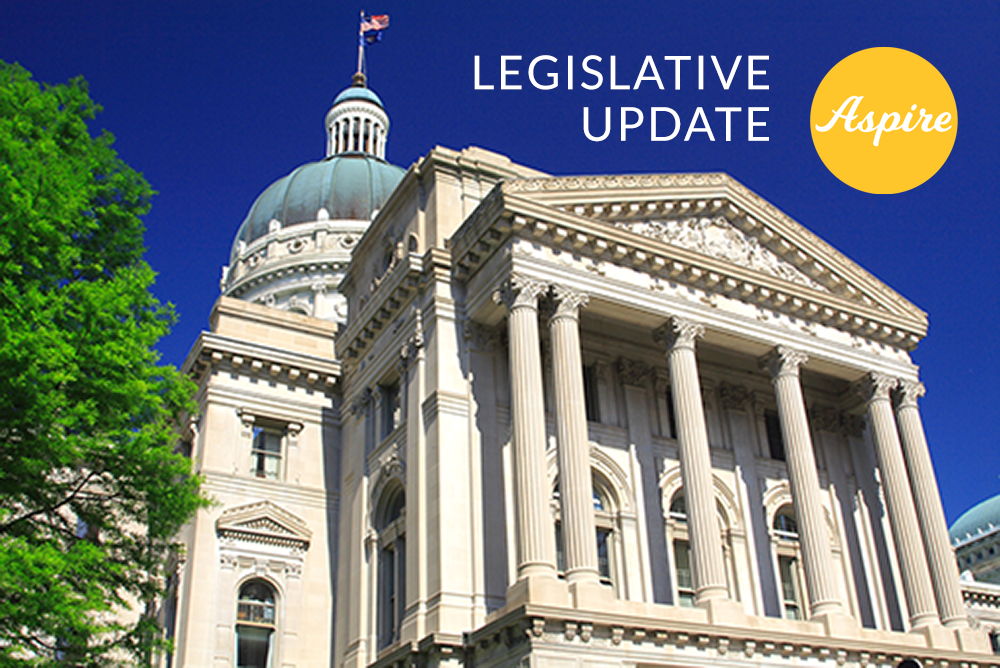 The Statehouse reopened last week, moving full steam ahead. The days were packed with committee hearings as the General Assembly tried to make up for the time lost during the previous week's recess. The House met on Tuesday and Thursday instead of just Thursday, and this week will meet up to three days. House and Senate priority bills continue to be fast tracked.
Bills to help businesses stay open moved fast, and we are seeing progress on other bills to help address the long-term business environment in the Hoosier State.
Employer Liability
Speaking of priority bills. Employer Liability legislation – an Aspire priority – continues to move at a rapid pace. The Senate version of the bill, SB 1, authored by Senator Mark Messmer (R-Jasper), was amended to add language narrowing the scope of the legislation to just COVID-19 and to add product liability language. The amended bill was voted on by the full Senate on Thursday and passed along party lines.
Its companion bill in the House, HB 1002, authored by Rep. Torr (R-Carmel), was amended, and passed out of committee on Tuesday, and passed the full House on Thursday.
SB 1 moves to the House and was already scheduled to be heard this week in the House Judiciary Committee.
Small Business Restart Grant Program
HB 1004, authored by Representative Shane Lindauer (R-Jasper), establishes the Hoosier Hospitality Small Business Restart Grant Program to provide grants to eligible entities to accelerate economic recovery from the impacts of the coronavirus pandemic.
Aspire Johnson County, along with other regional chambers of commerce, joined together in support of HB 1004 at its committee hearing, where it passed 23-0 in the House Ways and Means committee on Wednesday last week.
Smoking Cessation
Aspire has supported increasing the tobacco tax because healthcare costs are significant for Indiana businesses. Tobacco use is proven to cause health issues it is proven increasing the tobacco tax curbs usage. We reported a couple weeks ago that HB 1434, authored by Representative Julie Olthoff (R-Crown Point), was introduced but we expected it to move later this session.
Later came sooner. It will be heard in the House Public Health Committee this week. We will continue to advocate for this issue with our legislators and track this bill closely, jumping in to help when needed.