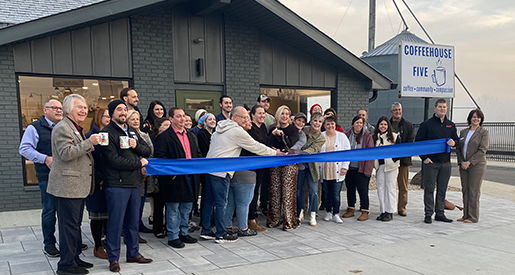 New restaurants have been popping up in Bargersville, contributing to the town's growth and revitalization. With recent updates to Main Street's buildings, sidewalks, and roads, eateries like Coffeehouse Five, Pizza and Libations, and Our Table have opened their doors in the downtown area.
According to Dan Cartwright, Town Manager of Bargersville, the new amenities are attracting businesses, new residents, and visitors. Cartwright listed "help with talent attraction" in the list of priorities as the town continues to grow, and Bargersville Main Street is a major attractor at the center of that growth.
To support the growth of Bargersville, the not-for-profit Bargersville Main Street organization promotes and manages the Farmers Market during the summer months and assists the town on special events by providing volunteers. They also assist the Redevelopment Commission on downtown development grants.
"The Planning Department carefully reviews all new project applications to assure that the agricultural heritage of the Town is not lost in new projects," said Cartwright. "The historical character of the Town is something that this Council is dedicated to maintaining with all future commercial growth."
One upcoming project is the Umbarger Plaza project, which involves demolishing the grain bin and barns between the railroad tracks and Baldwin Street. The new plaza will feature a stage for entertainment and a landscaped area for outdoor concerts.
"Restaurants and shops will continue to be a driving force in downtown growth. Improving and maintaining trails to downtown will also be significant for downtown growth," said Cartwright.
Cartwright says the new Community Center on South Street has just opened and is being booked for parties, groups, and civic organizations. Additionally, future improvements are planned across from Taxman, which will also promote downtown activity.
As Bargersville continues to grow, sharing future growth plans for amenities in the town will be a critical development strategy. The town's dedication to maintaining its historical character and agricultural heritage while promoting new commercial growth will be a major attractor for future residents and businesses.