Aspire Opens Nominations for Business Resilience Award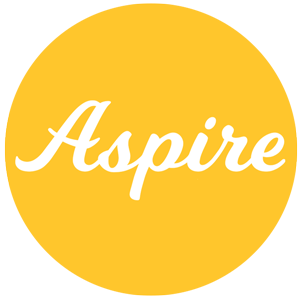 Johnson County, IN – Aspire Economic Development + Chamber Alliance announced it has opened online nominations for its "Business Resilience Award." Aspire is offering the award to recognize employers that discovered innovative ways to adapt, forge a new path of resilience, and survive the last year. All for-profit and non-profit organizations located in Johnson County or southern Indy are eligible to be nominated.
"2020 was unprecedented. The pandemic forced Hoosier businesses to quickly adapt to evolving customer bases and government restrictions. Many employees worked from home for the first time," stated Aspire President + CEO Christian Maslowski.
"But business leaders are survivors. The pandemic revealed new market opportunities, tested determination, and called on employers to serve community and customer pandemic-induced needs. We want to celebrate local business survival and success."
Nominations may be made online at surveymonkey.com/r/AspireResiliencyAward
Nominations are due by April 21, 2021. Companies may nominate themselves or another organization. Nominees do not need to be Aspire member investors to be eligible for nomination.
Special attention will be paid to nominations demonstrating creative, bold, unique and/or innovative solutions that are supported with positive outcomes.
Aspire will announce the list of finalists to the public the week of May 3, 2021. The top winner of each employer size category will be revealed at the organization's "Celebrate Aspire" event on Thursday, May 20, 2021 to be held at The Nest event center in Greenwood, Indiana. Event details and registration will be available via the online calendar of events at AspireJohnsonCounty.com.
About Aspire Economic Development + Chamber Alliance
Aspire Economic Development + Chamber Alliance's mission is to drive economic development and business success in Johnson County and southern Indianapolis. As the local economic development organization for Johnson County, Aspire works to attract, retain, and expand businesses in the county. As a chamber of commerce, Aspire leads the area's business community by advancing pro-growth policy, leveraging community development opportunities, and providing comprehensive member services to entrepreneurs, small businesses, and large corporations. For more information, please visit AspireJohnsonCounty.com.