Aspire Celebrates the Life and Legacy of Pat Van Valer and the Van Valer Family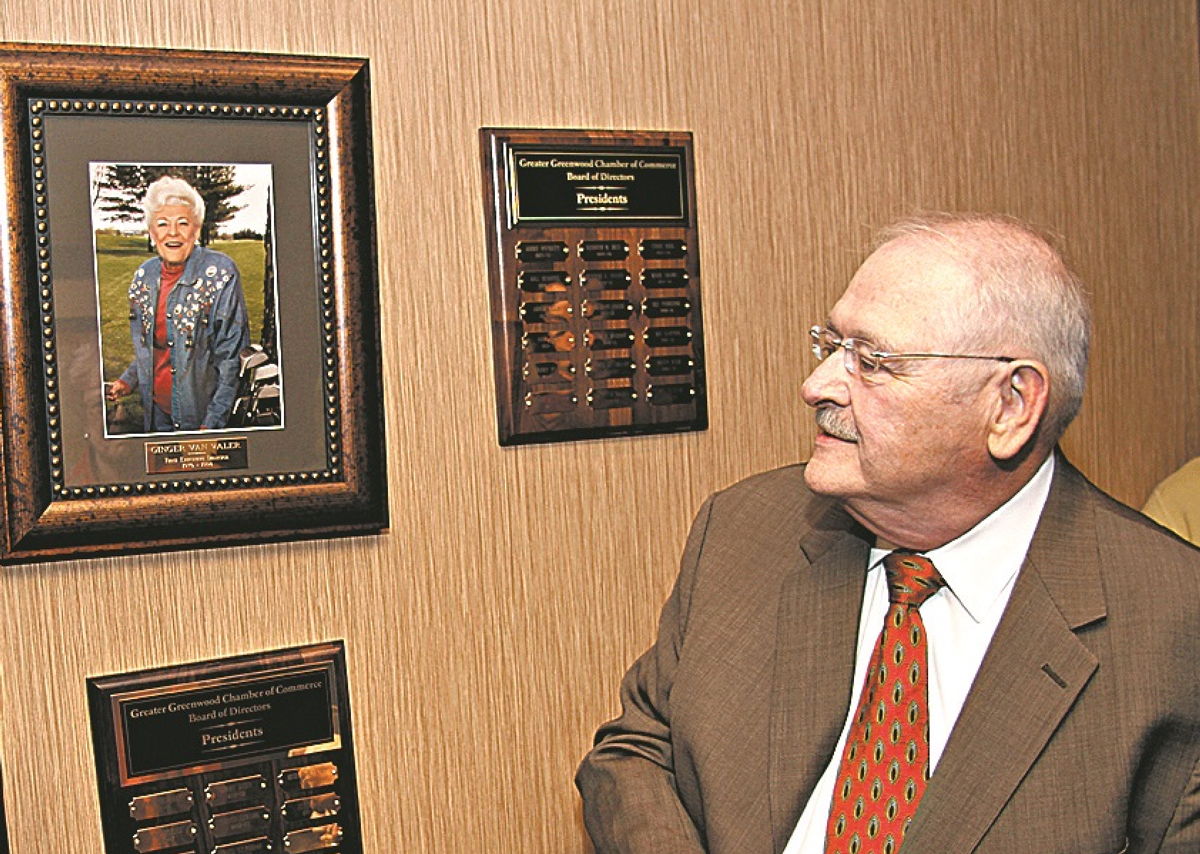 Pat K. Van Valer, a prominent local business and community leader, passed away on March 9, 2023. He was a proud resident of Indianapolis and had lived in Greenwood since his family moved in 1945.
Born on April 17, 1943, in Gas City, IN, Pat was the son of Richard "Dick" C. Van Valer and Wilma Ginger Kelly Van Valer. Pat attended Greenwood High School, graduating in 1961, and went on to receive his bachelor's in zoology and master's degree in psychology from Indiana University. He also graduated from the Indiana School of Law in 1972.
The Van Valer family has a long history in the local community. Pat's parents moved to Greenwood after World War II and played prominent roles in the community's post-war growth. Dick Van Valer became the first volunteer fire chief, and in the 1950s, helped found the Greenwood Chamber of Commerce. Ginger became the organization's first full-time Executive Director.
Pat started his career in his hometown of Greenwood, working at the National Bank of Greenwood, and its successors, Merchant Bank and National City Bank. Pat and his brother Joe Van Valer continued the family tradition of community involvement, with both Pat and Joe following in their parent's footsteps and serving on the board of the Greenwood Chamber of Commerce. Pat served as Board Chair of the organization as well as taking up a leadership position at United Way of Johnson County. Joe became a practicing attorney and served as a Johnson County prosecutor.
Pat was deeply committed to his community and gave back through public service. He believed that philanthropy was the key to ensuring the quality of life in his community. Pat was crucial in the creation of the Johnson County Community Foundation, serving as a president, board member, and advisor over the years.
In addition to his contributions to the community, Pat was a devoted family man. He was involved in his sons' education and supported them as they progressed through school. He cherished his grandchildren and loved being part of their lives as well.
Pat was laid to rest at Greenwood Cemetery after a funeral service held on March 18th. His legacy will be felt for many years to come in Johnson County and beyond. Aspire is proud to celebrate the life of such a dedicated business leader and devoted family man who believed in the power of philanthropy to make his community a better place.