Customer Service and Retention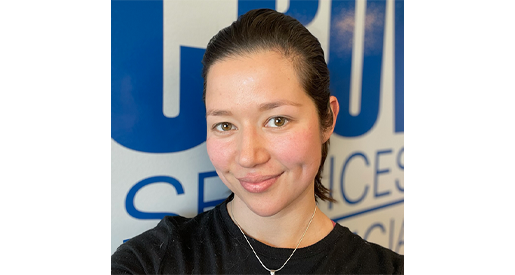 It's safe to say that staffing in 2023 is not what it used to be. There seem to be thousands of jobs, thousands of people who need work, but no actual interest in working; covid being the catalyst in the deterioration of our current work climate.
Just the other day, I spoke with a friend who is the Sales Manager at a car dealership. He said that he has been looking for a mechanical technician for one year with a $5,000 sign on bonus, and not a single qualified candidate showed up for their scheduled interview. This new era of employee shortages is affecting almost every industry and baffling HR departments who once had their pick of qualified candidates.
Now more than ever, retention and development of current employees should be your main priority. Let's start with some of the advantages of retaining staff. A study by the Society for Human Resources Management states that the average cost to hire an employee is $4,129 and it takes 42 days to fill the position. Some of these costs include advertising, interviewing, screening, onboarding and training. These costs add up and can leave a company high and dry if the replacement worker has decided to no call no show after they've gone through the extensive hiring process.
A high turnover environment can lead to a decrease in employee morale. Aside from lost connections, employees who remain with your team may have to take on heavier workloads or responsibilities, all while being paid the same hourly rate. Consequently resulting in a nose dive of employee motivation, satisfaction and much more. Organizations with successful employee retention programs can lift employee morale, enable greater connections between employees, increase engagement, subsequently creating contagious positive emotions within the workplace.
Our clients' experiences should be the most important part of any business, because without customers, you ultimately have nothing. Customer experience is a customer's perception or opinion about their interactions with a business, from their first interaction to post-sale support. These interactions depend on employees whose own experiences could impact how they engage with your customers. This is why turnover can take a toll on customer satisfaction. For example, new employees may be slower, not know where things are or not know who the long term loyal customers are and what they expect in regards to service. All of these discrepancies could eventually lead to customer dissatisfaction.
In turn, customers could potentially share their negative experiences and damage the reputation of the business. However, satisfied employees typically have higher morale and capabilities which are almost guaranteed to shine through when working with customers, loyal or not.
I've only mentioned a few reasons on why retaining employees is imperative for a thriving business, but there are many many more. Can you get away with high employee turnover and still line your pockets with cash? Yes. Is it the most efficient way to run your business with longevity? No.
So where does Crown Staffing fit into all of this? We specialize in making the recruiting process as smooth as possible. We want to come out and meet you, learn about your operations, learn about your pain points and needs. If we have the opportunity to really understand what you need, we can vet our candidates to make sure that they are a great fit for your business.
Sometimes, there is hesitation when speaking with a prospective client about working with an agency because of the additional cost and bad reputation our industry has gotten over the years. However, partnering with the right agency for your hiring needs can help save money. Crown Staffing is here to help guide you through these challenging times. Call us today at our Greenwood location, 317-762-0702.