First Merchants Corporation Announces 2019 Results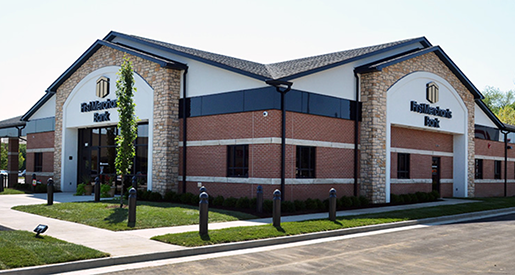 First Merchants Corporation (NASDAQ - FRME) has reported fourth quarter 2019 net income of $47.8 million compared to $41.7 million during the same period in 2018. Earnings per share for the period totaled $.87 per share compared to fourth quarter 2018 result of $.85 per share. Included in the fourth quarter results are $1.9 million, or $.03 per share, of one-time charges related to the closing of our acquisition with Monroe Bank & Trust on September 1, 2019. Net income for the year ended December 31, 2019 totaled $164.5 million, compared to $159.1 million during the same period in 2018. Year-to-date earnings per share totaled $3.19 compared to $3.22 in 2018. Included in the year-to-date results are $13.7 million, or $.21 per share, of one-time charges related to the acquisition of Monroe Bank & Trust.
Total assets equaled $12.5 billion as of year-end and loans totaled $8.5 billion. The Corporation's loan portfolio increased by $1.2 billion, or 17.1 percent, during 2019. Investments increased $963 million, or 59 percent, during the year and now total $2.6 billion. Total deposits equaled $9.8 billion as of year-end and increased by $2.1 billion, or 26.9 percent, during 2019. Of the 2019 increases, Monroe Bank & Trust accounted for $733 million of loan growth and $1.1 billion of deposit growth.
The Corporation's loan-to-deposit ratio now totals 86 percent and loan-to-asset ratio totals 68 percent. Additionally, the Corporation's total risk-based capital ratio equaled 14.29 percent, common equity tier 1 capital ratio equaled 12.13 percent, and the tangible common equity ratio totaled 10.16 percent.
Michael C. Rechin, President and Chief Executive Officer, stated, "Our team completed 2019 producing strong financial results that reflect aggressive market coverage as well as entry into the state of Michigan through the acquisition and integration of Monroe Bank & Trust. Our balance sheet grew organically by 7 percent in loans and 12.6 percent in deposits. Our loan portfolio continues to exhibit stellar credit quality which improved throughout the year. Despite net-interest margin pressure during the year, the balance sheet growth fueled record net-interest income and earnings. We are eager to accelerate into 2020 with a high-performing team that's motivated to serve our marketplace with skilled advisory and growth solutions."
Net-interest income totaled $356.7 million for the year, an increase of $17.8 million, or 5.3 percent, in the face of a net-interest margin decline of 31 basis points to 3.69 percent. Yield on earning assets declined by 1 basis point totaling 4.78 percent and the cost of supporting liabilities increased by 30 basis points and totaled 1.09 percent. The impact of fair value accretion on margin declined from 16 basis points in 2018 to 12 basis points in 2019.
Non-interest income totaled $86.7 million for the year, a $10.2 million, or 13.4 percent, increase from 2018. Customer specific line items accounted for $10.4 million of increase in total non-interest income. Customer specific line items driving the improved revenue included growth in derivative hedge fees of $2.9 million, fiduciary and wealth management fees of $2.7 million, card payment fees of $2.2 million and service charges of $2 million. Non-interest expense totaled $246.8 million for the year ended 2019, a $26.8 million increase from 2018. Of the increase, merger-related expenses totaled $13.7 million.
The Corporation's provision expense totaled $2.8 million for 2019 as net charge-offs were $3.1 million. The allowance for loan losses totaled $80.3 million as of December 31, 2019, declining slightly from 2018 as delinquent, impaired, and non-accrual loans declined during 2019.
About First Merchants Corporation
First Merchants Corporation is a financial holding company headquartered in Muncie, Indiana. The Corporation has one full-service bank charter, First Merchants Bank. The Bank also operates as First Merchants Private Wealth Advisors (as a division of First Merchants Bank).
First Merchants Corporation's common stock is traded on the NASDAQ Global Select Market System under the symbol FRME. Quotations are carried in daily newspapers and can be found on the company's Internet web page.