'JOURNEY TO EXCELLENCE': Franklin Making Strides, But Housing Remains an Issue
State of the City 2022
This story was originally published in the Daily Journal and is reposted with permission.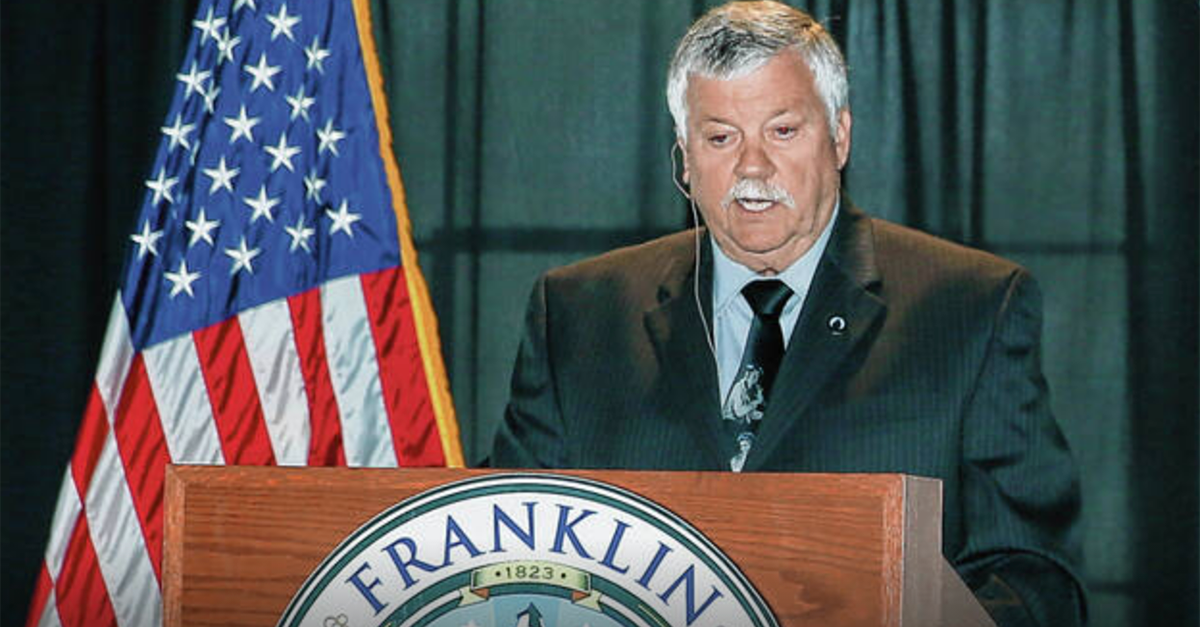 In his first in-person State of the City address since the pandemic, Mayor Steve Barnett said Franklin is excelling despite the pandemic.
With over 1,303 homes and 268 apartments to be built in the next six years, and an abundance of infrastructure projects completed, in progress or in the works, Franklin is booming with activity. Barnett and the Franklin Chamber of Commerce also welcomed 15 new businesses to the city last year.
"The last time we were all together was in February of 2020. I was talking about looking forward to the roaring 20s. We were voted best Main Street in the state of Indiana, and the Chamber was celebrating its 110th anniversary," Barnett said. "Then, in March of 2020, our world changed. Here we are, March of 2022, and our journey to excellence has more momentum than ever before."
Using the city's $18 million budget, leveraging $4.48 million from grant funding and the American Rescue Plan Act, the city has a plan to grow all parts of the city and improve public safety, he said.
The police and fire budgets make up $10 million of the city's budget, evidence public safety is Barnett's No. 1 priority. From license plate readers and a new Safe Haven baby box, to new traffic lights and signals, the city made strides in that area last year, he said.
Road and sewer projects were aplenty in 2021, including more than $2.5 million worth of paving that was completed. Sewer projects are underway in several areas of the city including on U.S. 31, in the Camelot subdivision and east of Interstate 65.
Business growth and job announcements were numerous in 2021. After construction is complete, Daechang Seat Co. will bring 100 manufacturing jobs to the city, and Amazon will bring "hundreds" of jobs. Existing businesses such as Hubler Ford, IBC Advanced Alloys Corp., G and H Orthodontics and Aisin USA Manufacturing are also investing in Franklin, and expanding their footprint and offerings in the city.
The city's assessed value increased 8.3% in 2021. Since Barnett became mayor in 2017, the assessed value is up 34.4%. Franklin's current assessed value is more than $1.1 billion dollars.
"That is proving our journey to excellence," Barnett said.
That growth is set to continue in 2022.
More than $2.8 million in city infrastructure projects are expected to be completed in 2022, including a roundabout at Graham Road and Commerce Drive, completion of the Jim Black Road project, Yandes Street reconstruction, and repaving of South Street and Bartram Parkway. A building project expected to cost about $250,000 will be completed to repair city hall's facade.
Most of the 1,303 homes that are on deck won't be built this year. At the expected rate of about 200 houses per year, it would take about 6.5 years for the full build-out, Barnett said. Though the number of homes might seem like a lot, it won't be enough to fill the demand for a Franklin address, he said.
"Our population has only grown by 1,601 people in 10 years. The fact is we are not retaining our talents, and our young adults are moving away. We need to attract talent, but first, strive to keep our local talent. The main reason people entering the workforce relocate out of Franklin is they can't find places to live," Barnett said. "Since 2017, we have averaged 150 homes per year. That is simply not enough. Working with the plan commission and city council, we have a responsible plan with housing for all ranges (of income)."
City officials are continuing to evaluate housing proposals and plan to grow areas of the city that will need improvement as more homes go up, he said.
"I've seen the concern last summer, like we're going to wake up tomorrow and have 1,300 homes pop up out of the ground," Barnett said. "You can't just not do anything. You have to look at the right places to put these, and I feel like we've done that. We've got homes to the north, south, east and west."
Plans are also in the works for multiple industrial buildings that will set up the city up for success in the years to come. It remains a mystery what will locate there, but he is confident those buildings will be filled with companies that will bring quality jobs to the city. Sunbeam Development Corporation has a track record of attracting Fortune 500 companies to the city, he said.
"As you can see, 2022 is going to be another forward-thinking year. The city's momentum is stronger than ever. I love my job and I am proud to be the mayor of this city, my hometown. I will continue to make sure residents are informed as the city develops and expands," Barnett said. "As a former race car driver, I will not be tapping the brakes. I won over 200 races and 28 championships over my 42-year career, and I never won a race by tapping or riding the brakes. We will cautiously keep our foot on the gas and that is how we will win, by moving forward together on this journey to excellence."
He gave a preview of some things to come in 2023 and 2024, including new roundabouts, a $48.2 million project on U.S. 31 and more.
Residents can also look forward to events such as the city's 200-year anniversary in 2023, and a total eclipse viewable for roughly four minutes starting around 3 p.m. on April 8, 2024.
Those who missed it can watch the full state of the city address on the city's Facebook page.