How Employers Can Address Mental Health at Work, and Why You Should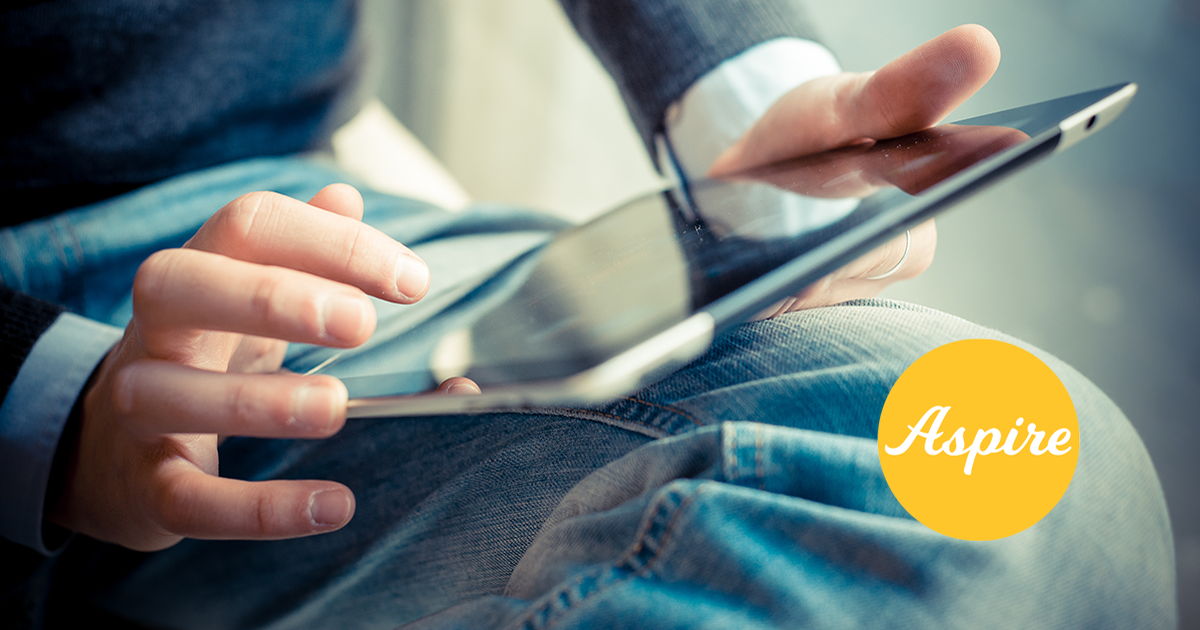 Mental health issues within our workforce can limit workers' potential. Employers play a key role in offering support systems to help employees achieve wellness. Tool kits and information are freely available to employers wanting to learn more how to help.
"Now more than ever, leaders embrace health and wellness as business success and community development strategies," said Aspire Vice President of Investor Development and Relations Angela Vandersteen, "and it is important to recognize that mental health is a critical aspect of this strategy. Mental health issues within our workforce and homes and especially in vulnerable populations can sometimes create obstacles to achieving optimal success at work, school and other areas."
Vandersteen noted that employers have a vital role in addressing this issue. "Additional support systems and services will aid employers seeking to maximize their employees' potential and well-being. Moreover, addressing mental health will support our region's quest to attract new companies and residents more competitively as we become better equipped to provide for these needs."
"Aspire acknowledges that mental health is a challenge for businesses of all sizes, and small business might especially need help with identifying resources," Vandersteen noted. She explained that Aspire regularly studies issues of impact to the business community to provide guidance to members, governing bodies, and others. Aspire recently adopted a public policy position supporting legislation that encourages the development and implementation of mental health support systems in the workplace.
"One of the most commonly reported mental health issue in the workplace is depression," explained Chad Barr, director of performance improvement, regulatory compliance, and patient advocacy for Valle Vista Health Systems in Greenwood. "Depression may manifest itself in many ways, such as lethargy, lack of interest, minimal social interaction, anger issues or problems concentrating, to name a few." He added that a "shadow syndrome" may occur when a few symptoms are observed but not enough of them to diagnose the actual problem, such as depression.
What resources are available to employers – and employees – to learn more about mental health in the workplace? "There is a large amount of information readily available on the internet," Barr noted, "including tool kits, ways to utilize company Employee Assistance Programs, compliance with the Americans with Disabilities Act, and other issues." He recommended these sites to visit: shrm.org, who.int, cdc.gov and nimh.nih.gov, among others.
The presence of mental health touches the broad spectrum of society and is found in every industry, Barr noted. He added, "If employers want a diverse group of workers, they must be aware of cultural differences as they relate to mental health. For example, mental issues may manifest themselves in different ways in people from a variety of backgrounds, requiring different methods of treatment."
The subject of mental health in the workplace has been in the news lately, Barr said, primarily because of the effects of the COVID pandemic. "Employees have been working from home, enjoying a familiar support system. Now, workers are being called back to the workplace, where some are having trouble integrating back into their place of employment, experiencing a loss of control over their lives." The solution? "Employers can recognize this phenomenon and build support systems into the workplace environment to deal with it. Such a workplace culture would encourage workers to support each other and provide incentives to recognize and reward employees." Barr added that the role of the company's EAP would be important in creating and supporting such a culture.
What is the impact of addressing this issue? "Employers will be affected by better worker results, attendance and retention," concluded President and CEO Christian Maslowski. "Schools will see better engagement from students and families. And communities will thrive as people feel supported and can retain employment or stay in school."