Industry Tours for High School Students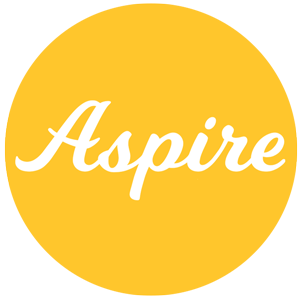 Aspire's School to Work Specialist, Jennifer Hollingshead, recently coordinated tours for local high school seniors to several businesses at the cutting edge of their respective advanced industries. The one-hour tours that took place on October 25th were planned during the time students would be taking the PSAT. This event was intended for high school seniors that are graduating and interested in going directly into the workforce.
The tours included companies such as NSK, Rapid Prototyping and Engineering, Cat Reman, Milwaukee Tool, and Endress + Hauser. Students from Johnson County and southern Marion County high schools participated.
The college route is not the only path to success after high school and Aspire and its partners intended to show that to the future workers. Education and job opportunities exist in Johnson County thanks in part to these five local employers from high-tech industries.
Nicole Otte, Director of Workforce Development at Endress + Hauser, assisted Aspire with the coordination of these industry tours, which were developed earlier in the year.
"We had the idea to give graduating seniors who weren't sure what they wanted to do after high school an opportunity to tour local industry partners," said Otte. "Several employers worked together with educators to utilize a day when seniors were already released due to testing for students. So, the first visits were scheduled in March of 2022 on SAT Testing Day."
The program is student-centered and designed to fit the interests of participants. The program aims to offer a diverse range of options to fit the different needs of students attending.
"Students can sign up for a tour with one or multiple companies on the scheduled day. Many students took advantage of multiple tours this year," she said.
"Industry partners welcome the students to their facilities to get an up-close look of their facilities. Many companies will also share what career opportunities are available to students after high school, as well as information on benefits such as tuition reimbursement, in case they are interested in furthering their education down the road."
In the big picture, programs such as these industry tours are part of a larger community-wide effort to build the workforce of the future. Employers are interested in public education because a highly skilled labor force will be in high demand. The students themselves can experience job security and establish connections for their future careers.
"It is vital that local students are given an opportunity to be exposed to available careers right in their backyard," Otte said. "Unless they know someone that works at the particular employer, they likely don't even know an awareness of the wonderful opportunities available to them right here in Johnson County."