Statehouse Update: Indy Business Community Speaks Out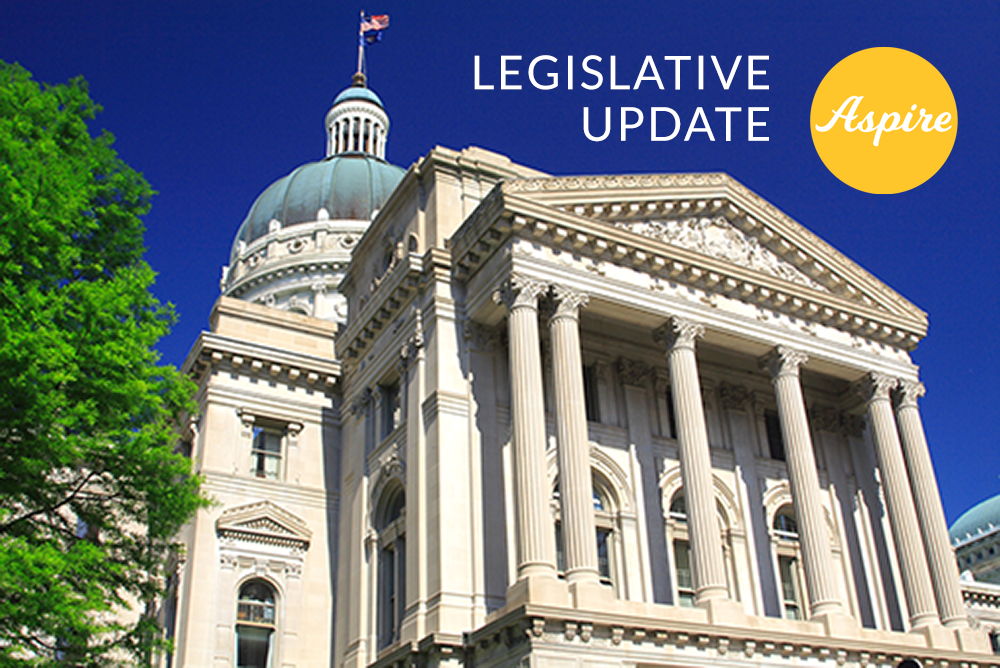 Today is the last day for a bill to be passed out of committee in the House, and this Thursday is the final day for the Senate. This is known as committee report deadline.
Any bill not heard by these dates will be considered dead for the rest of the session. This does not always mean their issues are dead. The unsuccessful bill's language could get amended into another moving bill or it might have a more successful companion bill bouncing through the process.
But if a bill does pass out of committee, it must then pass the full floor of its originating chamber (House or Senate). After which, it is sent to the opposite chamber to start the entire process over again. Yes, Groundhog Day comes late for the Indiana General Assembly.
So, as you can imagine, last week was anything but dull. And as various measures gain traction, more constituents take notice and use their voice.
Business Community to General Assembly: Back off heavy-handed limits on locals
The Indy business community spoke up last week when a series of bills seeking to usurp local control and undo a decade of community development work were heard in committee (SB141, SEA148, and SB168 for example). Signed by more than 60 executives from major corporations and community organizations, their message is clear:
"To rebuild our job market, we have to reconnect people and employment with accessible transit and affordable housing. To restore safety, we have to restore trust between police and the community they serve. But there are proposals in the General Assembly to take away local oversight of law enforcement, overrule local housing regulations and overturn a popular mandate for mass transit."
You can read their letter in the IBJ here.
Despite its challenges, Indianapolis has created a formula for success. How do we know? The Indy region is the economic engine for the state, accountable for more than 100% of net new Hoosier job growth since the year 2000.
Ball State economist Michael Hicks, Ph.D., was a little more direct.
"…Indianapolis, and the Indianapolis region as a whole, are growing leaps and bounds faster than the rest of the state. At the same time, they bear a greater state tax burden, of which a significant share is sent to other counties. They get far less back in tax dollars than they spend.
It stands to reason that because Indianapolis is outperforming the state on growth in population, jobs, GDP and worker productivity, the remainder of the state ought to be taking notes. Instead, lawmakers are throwing roadblocks in front of this, and other cities. A modicum of wisdom would incline legislation toward more, rather than less, local autonomy."
You can read his sharp critique - and astounding statistics about the success of the Indy region as compared to the rest of the State - here.
Broadband Bills Moving
Aspire remained heavily engaged last week, supporting three different bills to expand broadband coverage in Indiana. We supported SB 352, authored by Senator Erin Houchin (R-Salem), SB 359, authored by Senator Scott Baldwin (R-Noblesville), and SB 377, authored by Senator Andy Zay (R-Huntington). These bills prioritize funding for rural areas and/or increase funding to expand broadband coverage. All three passed out of committee.
This week we will be supporting HB 1449, authored by Representative Ed Soliday (R-Valparaiso), which would increase the speeds for broadband service projects to be eligible for a rural broadband grant and requires the Office of Community and Rural Affairs to produce coverage maps by census block using the new (higher) speed definitions (four times higher than the current law minimum).
During our Business Advocacy Council's research on this topic last summer, we learned the State does not have current, accurate coverage maps. Moreover, the maps we use track broadband speeds far lower than needed for 21st-century business, entertainment, and education. This bill will ensure Indiana has a solid assessment of its current broadband coverage position.
House Advances Bill to Allow Curbside Alcohol Pick-Up
Aspire stayed engaged on all our other priority issues – Covid Liability, Work Share, Tobacco Cessation and even the Remote Worker Grant. We will report on these next week. Today, we will end on legislation addressing a lighter note.
The Indiana House advanced HB 1396, authored by Rep. Ben Smaltz (R-Auburn), that would permanently allow for curbside pickup of alcoholic beverages from restaurants, wineries, breweries and distillers - to make law what Governor Eric Holcomb allowed during the COVID-19 pandemic by executive order.
Grocery stores would have to stop offering curbside alcohol purchases once Holcomb's executive order ends. And liquor stores are already allowed under state law to offer curbside pickup and would not be affected by the bill.