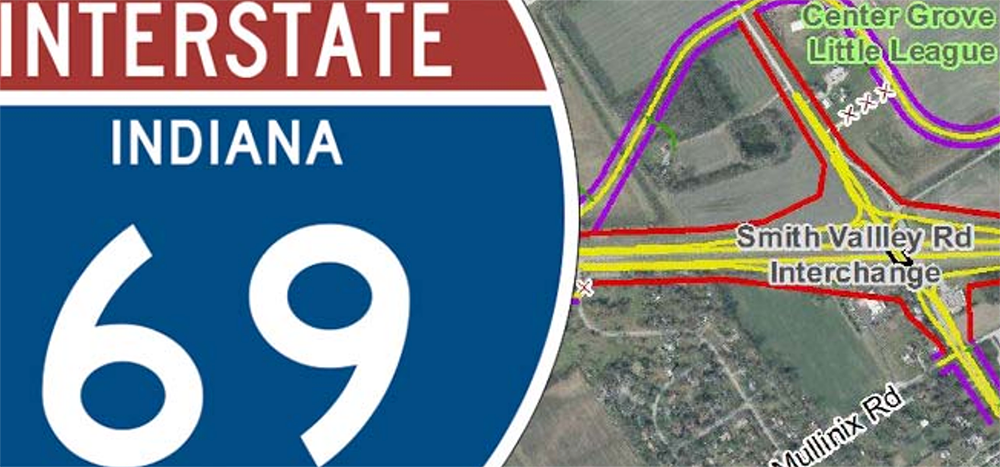 Aspire leaders and volunteers have represented Johnson County in meetings with state transportation representatives, legislators and the public to provide well-informed facts about the Section 6 project for Interstate 69. Aspire provided a voice for Johnson County in the planning process. In addition, the team worked at the request of the Johnson County Planning and Zoning Department, to assist with updating the land use plan for Center Grove, and particularly the area near State Road 37. The team is continuing to provide education and information to the public as the state works to develop the final plans for this section.
Community Conversation
Nearly 200 residents attended Aspire's Community Conversation on the impact of I-69 development on State Road 37 on January 16, 2019 at Center Grove High School.
Presentations were given by Joe McGuinness, INDOT commissioner; Andrew Dietrick, INDOT Communication Director; Chris Hamm, Senior Planner at HWC Engineering; and Larry DeBoer, Professor at Purdue University. Topics discussed were updates about I-69, the Bargersville and Johnson County road impact plan and funding options with time for questions from the public.
INDOT provided responses to the questions received during the evening.