JMH Foundation 'Drive to Come Alive' Campaign to Assist Access to Mental Health Services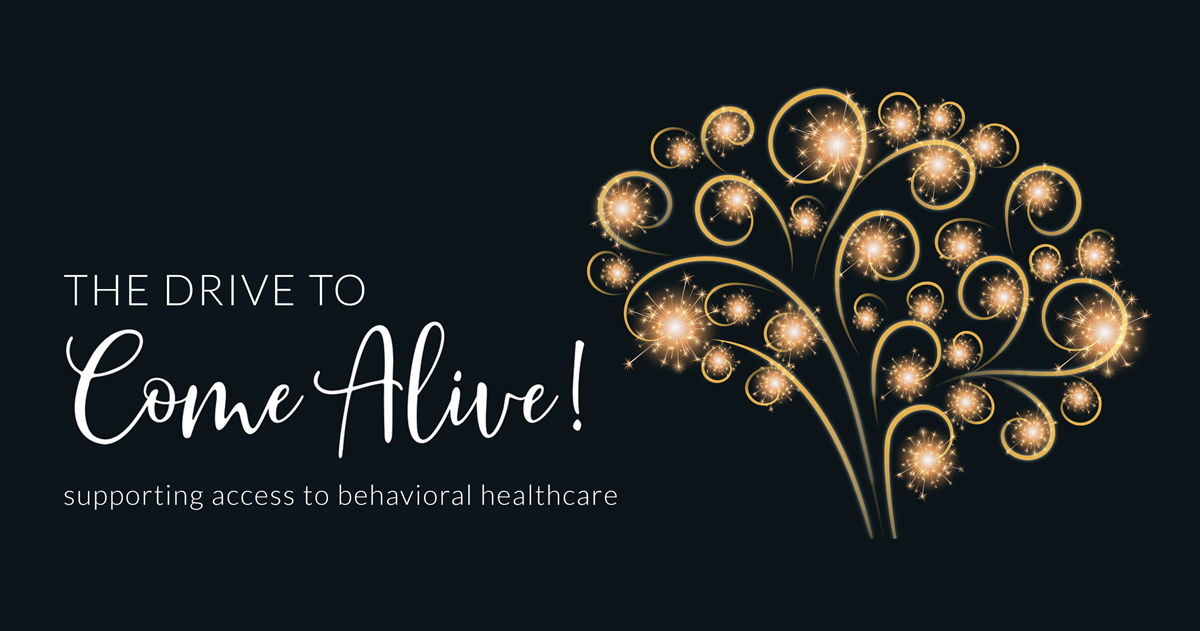 Helping people get mental health services at Johnson Memorial Health is the focus of a new public fundraising campaign.
The Drive to Come Alive will support patients and the community by increasing access to mental and behavioral healthcare, according to the Johnson Memorial Health Foundation.
Beyond the physical impact of COVID-19, there has been a tremendous toll on the mental well-being of the community. Organizers say the campaign provides hope to patients, families and caregivers who are dealing with the emotional aftermath of the pandemic.
The JMH Foundation first began supporting access to mental health services in 2017 after the healthcare system began seeing a greater need among JMH patients.
"The physicians on our board brought this to our attention a few years ago before the pandemic," said Doug Stewart, JMH Foundation board president. "They told us they had patients who were desperately needing mental health services, but navigating the system for help was often difficult. Our board agreed to step in."
The Foundation began hosting an annual gala to raise funds for improved access to mental health services. "The addition of mental health professionals at JMH made an immediate difference in lives," Stewart said.
Because of the current pandemic, the 2021 Gala was held virtually on April 16. The board also decided to expand the outreach and launch a public campaign so the entire community could help.
"This Drive to Come Alive campaign provides hope to patients, families and caregivers," said Kelsey Kasting, JMH Foundation executive director. "Support is more important than ever. It means everything to those in need."
Kasting said donations from the community will help provide:
Front-line, urgent evaluation of JMH patients facing a mental health crisis.
Help from a professional navigator to get immediate behavioral health services.
Follow-up to see how JMH patients are doing.
Also, the program supports:
Ongoing work to ending the stigma surrounding mental illness and addiction.
Making care more accessible to those in our community.
Community support for those suffering from mental illness.
Raising awareness for mental illness.
"The current COVID pandemic has cast a dark shadow over many lives and has added a layer of trauma and additional barriers to overcome," said Tricia Duncan, BA/OBHP Community Health Worker, who serves on the front line of mental health care at JMH.
During the past year, the JMH mental health access program has assessed and directed care for more than 1,025 people with ages ranging from 3 to 99.
According to the Centers for Disease Control and Prevention, more than 45 percent of Americans say the pandemic has negatively affected them. On average, more than 1 in 3 adults in the U.S. has reported symptoms of anxiety and/or depressive disorder since May 2020. In comparison, from January to June 2019, approximately 1 in 10 adults reported symptoms of anxiety and/or depressive disorder.
Kasting said donations can be made securely online. Contributions also can be sent to the Johnson Memorial Hospital Foundation, 1125 West Jefferson Street, Franklin, Indiana 46131. The entirety of donations goes directly to the mental health services program and qualifies for tax deductions.
More information about the campaign is available on the Foundation's website or by calling 317.346.3703 or visit the Drive to Come Alive webpage www.johnsonmemorial.org/come-alive.
About Johnson Memorial Health Foundation
The Johnson Memorial Hospital Foundation has played a vital role in providing health-related education and services within the walls of Johnson Memorial Hospital and beyond for more than 30 years. Our mission is to raise charitable funds to benefit Johnson Memorial Hospital in improving the health of our community. More information is available on our website.