Member Expert: Volunteer Advocates for Seniors and Incapacitated Adults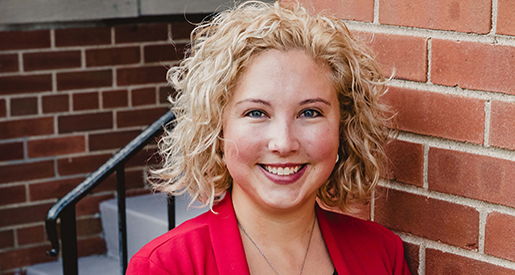 Johnson & Shelby County VASIA provides public guardianship services for individuals who are under the jurisdiction of the courts. The population of those in need of a guardian may include, but are not limited to, people with dementia, Alzheimer's, mental illness, substance abuse issues, traumatic brain injury, autism, and any other incapacity that limits the individual's ability to make decisions about their financial and medical care. The program began in November 2016 and has served more than 60 individuals in both counties.
To qualify for services:
First, a referral is made to VASIA. The referral is located on www.indianavasia.org or can be mailed by contacting the VASIA office. The referral is completed by a nursing home, an assisted living facility, a hospital, a local service provider, or even a concerned friend or neighbor.


VASIA will then request a physician's statement, one that clearly defines the individual's disability and how it impacts decision-making abilities and day-to-day functioning.


Within seven business days, a VASIA employee will meet with the individual being referred and complete an initial investigation regarding their health, welfare, and financial status. Additional information will be gathered from family, friends, and service providers, and Adult Protective Services will be notified to determine any abuse, neglect, or exploitation involving the individual.


If appropriate for VASIA services, the referral, investigative report, and physician's statement are then sent to the VASIA attorney who petitions the court for VASIA to become a guardian.


The court sets a hearing, notifying the individual, the petitioner, and family members.


Next, a VASIA employee delivers the referral, the physician's statement, the petition for appointment of a guardian, and the notice of the hearing to the individual and ensures the individual understands and comprehends the information.


The court hearing takes place, and the judge decides if the guardianship is appropriate and if VASIA should be the assigned guardian. The judge also decides if the guardianship should be temporary or permanent and if it is for the individual, the estate, or both.


If VASIA is appointed guardian, a staff member will provide the court order to the individual and provide further explanation as needed. A qualified volunteer will then be assigned to make decisions on the person's behalf.


The volunteer will meet regularly with the individual, participate in care plan meetings, and oversee the management of finances. With direction and guidance from VASIA employees, the volunteer will also make health care and financial decisions.
Under the leadership of director, Lauren Rynerson, and assistant director, Rita Janis, Johnson & Shelby County VASIA oversees the volunteers who represent and protect the best interests of the individuals being served. Visit www.indianavasia.org for more information.