Johnson County Wage and Benefit Survey Completed
Study reveals several barriers to hiring and contributors to turnover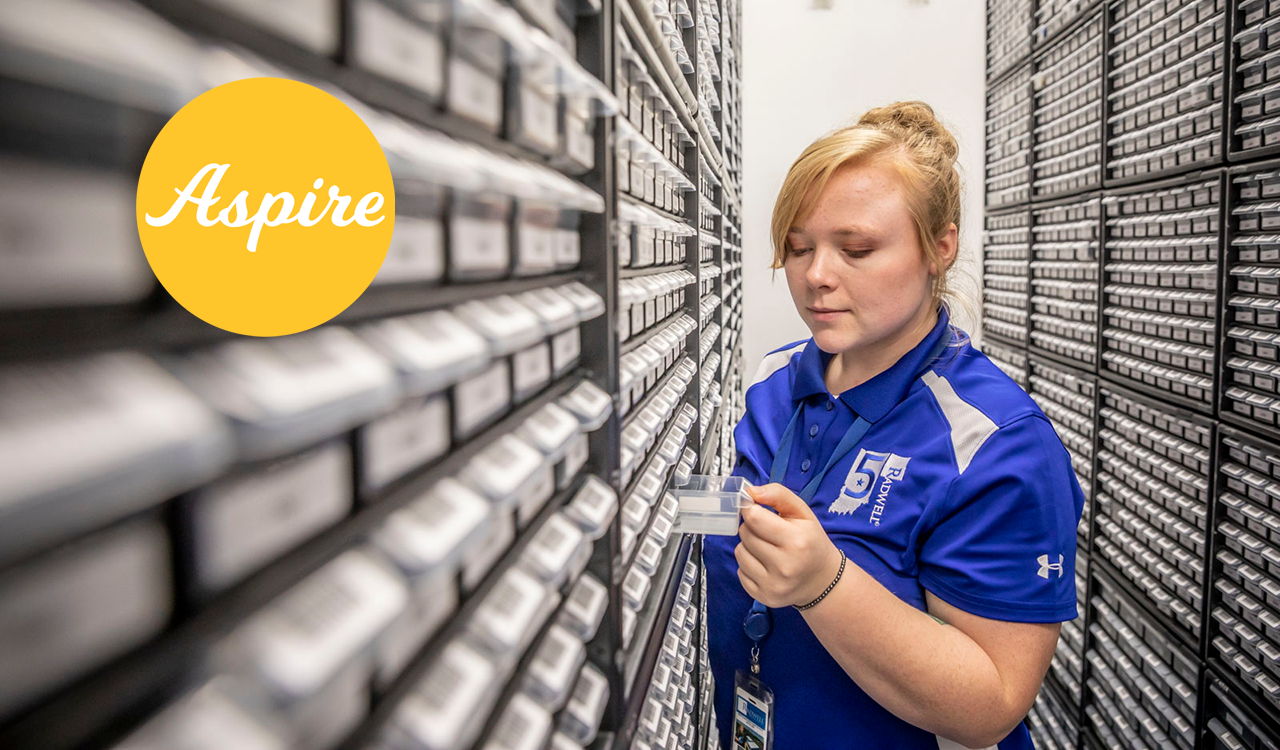 JOHNSON COUNTY – Aspire Economic Development + Chamber Alliance announces its annual Wage and Benefit Survey of Johnson County manufacturers revealed barriers that prevent employers from hiring and contributors to turnover. The survey reflects input from executives of two dozen businesses who responded to 200 questions relating to their company policies of overtime, bonuses, holidays, educational opportunities, attracting employees and other topics. The participating employers collectively employ 3,798 people.
"This survey has so many benefits, not only for our employers but also for Aspire as we fine-tune and move forward in our economic development strategy," said Aspire Economic Development + Chamber Alliance Vice President of Economic Development Amanda Rubadue, CEcD.
"The biggest business challenge is workforce, not only in our county but across the United States," Rubadue explained. "The survey provides us with clues on how to best direct our efforts to address our employers' specific 'pain points,' as well as connect them to the resources they need to overcome those challenges and keep thriving in our county."
Key survey findings reveal:
Barriers to hiring include lack of transportation, childcare, eldercare and job training, where participant responses surged in 2021 over the prior year.
Barriers to hiring also included past drug use (or failed drug test), a criminal record, lack of "soft skills" that help employees work well with others, and no high school diploma or GED, where responses declined significantly over the prior year.
The biggest contributors to turnover are attendance and wages, where participant responses increased during the period.
"The survey allows Aspire to share salary and benefits information anonymously so companies can compare how competitive they are in the marketplace," Rubadue noted. "The final results are confidential and are only shared with the companies that completed the full survey." Participating in the survey is a benefit provided to manufacturers at no cost, she added.
Manufacturers have been invited to take part in the annual survey since 2003. "Aspire has tweaked the survey annually to reflect new topics and trends in human resources, such as drug testing for marijuana or hiring ex-offenders," concluded Rubadue.
"We would like to have more manufacturers take part in our 2022 survey," said Aspire Community Development Specialist Jennifer Hollingshead. "To be added to our list of future participants, email Jennifer at jhollingshead@aspirejohnsoncounty.com We look forward to their participation and input."
About Aspire Economic Development + Chamber Alliance
Aspire Economic Development + Chamber Alliance's mission is to drive economic development and business success in Johnson County and southern Indianapolis. As the local economic development organization for Johnson County, Aspire leverages community development opportunities to attract, retain, and expand businesses in the county. As a chamber of commerce, Aspire leads the area's business community by advancing pro-growth policy, and providing comprehensive member services to entrepreneurs, small businesses, and large corporations. For more information, please visit AspireJohnsonCounty.com.