Legislative Update Week 2: SOTS, Women's Suffrage Centennial and Bill Movement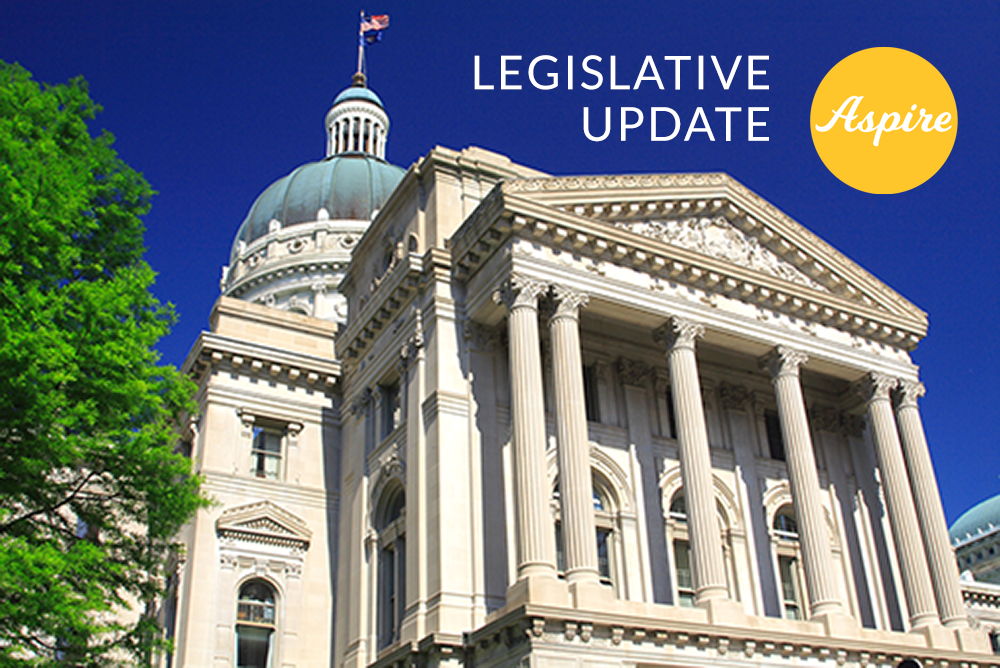 State of the State
Governor Eric Holcomb gave his Fourth State of the State address on Tuesday evening. He began with an exciting announcement that Fiat-Chrysler has chosen Indiana for diversification and will invest nearly $400 million in its Kokomo facility. He outlined some legislative priorities, including passing a hands-free device driving law.
Many expected the governor might make a surprise teacher pay announcement in response to the #RedforEd rally. Instead, he requested the General Assembly use an additional $250 million from the surplus and put it towards teacher retirement funds in the next budget cycle (2021), freeing up $50 million to be directed towards teacher pay. This was in addition to the $150 million paid to the retirement fund in 2019, freeing up $65 million for teacher pay.
The governor officially laid out his priorities for the legislative session. What happens next? The General Assembly will determine what gets across the finish line.
100th Anniversary of Women's Right to Vote
Thursday marked the 100th Anniversary of the State of Indiana ratifying the 19th Amendment, giving women the right to vote. Lt. Governor Suzanne Crouch chaired the Indiana Women's Suffrage Centennial that hosted a celebration at the Statehouse. This momentous occasion was marked with fanfare at the statehouse, with female legislators, staff, and lobbyists all dressed in white for the occasion. Fun Fact: The Indiana House Democratic caucus has a majority of women members!
Legislative Updates
Tobacco-related bills are still "fast-tracked" with HB 1006 getting amended on the House floor this week and now eligible for a final vote, and SB 1 getting unanimously voted out of the Senate Public Health committee. It appears 2020 will be the year Indiana will indeed increase the smoking and vaping age from 18 to 21. Why would the State pass this legislation now that the federal government has already done so? Answer: enforcement. Both HB 1006 and SB 1 include language to guide Hoosier police and courts on penalties for illegal possession and sales. Aspire Johnson County has testified in support of BOTH bills.
As stated last week, there are some limited-scope bills addressing opioids and workforce development – but none are comprehensive packages that would make sweeping policy changes. It seems, at least on the workforce front, legislators are heeding the advice to wait, take a step-back, and see if the laws that they previously passed are making a positive impact before drafting NEW legislation.
SB 350 on Regional Development by Sen. Travis Holdman was introduced this week. Championed by many local chambers and the Association of Indiana Municipalities, this legislation creates a blueprint for municipalities to work collaboratively to raise revenue for transformative projects. There is some consternation about the potential this legislation would allow municipalities to increase their sales tax – which is causing this legislation to lose support. The next few days will be critical to see if this legislation will gain legs.