Legislative Update Week 3: And The First Bill Is...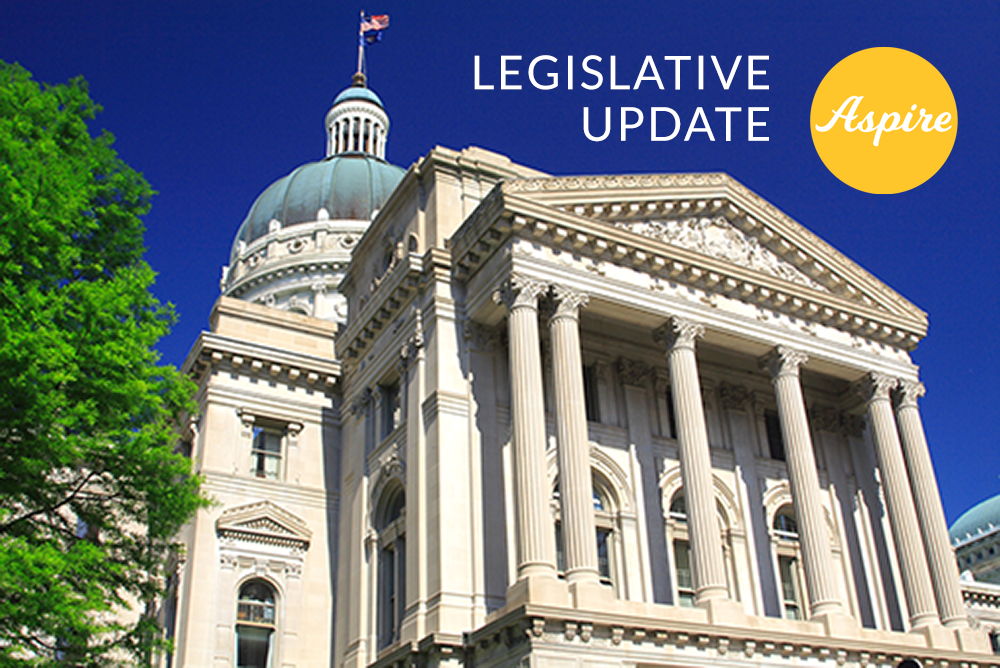 We have stated each week that it was one of the most brutal and fast-paced short sessions in history. The week of January 20 was no exception. On Wednesday, January 22 alone, 86 bills were heard in 16 committees. The frenzied pace continues. Priority bills are continuing to make progress in both houses – especially policies related to health care and tobacco.
First Bill Likely Headed to the Governor's Desk
The award for the first bill to pass both chambers goes to … HB 1007! This legislation appropriates money from the state general fund for capital projects across the state. Democrats (and a few Republicans) have argued that the funds would be better spent give teachers a much-needed pay raise. But leadership and bill authors have stated they would prefer to figure out a more long-term sustainable solution instead of a one-time pay bump. This bill passed the Senate this week without changes, which means it will be heading to the governor's desk for signature.
Deadline Week is Approaching
The first half of session is almost complete. Committee hearing deadlines are this Tuesday, January 28 in the House and Thursday, January 30 in the Senate. If a bill is not heard in committee by those deadline dates, they are considered "dead" for the legislative session.
Aspire Johnson County Priority Issue Updates
Bills to address smoking and vaping cessation are moving along nicely. SB 1, authored by Sen. Charbonneau, moves the smoking age from 18 to 21. The bill passed the full Senate 38 to 9. The House companion legislation, HB 1006 authored by Rep. Cindy Kirchhofer (R-Indianapolis) also passed the full House this week 84 to 14. During the second half of session, it is likely that a decision will be made as to which bill will move forward and which provisions will remain in the bills.
In regards to workforce development, HB 1153 is legislation which directs the Governor's Workforce Cabinet (developed two sessions ago) to undertake a comprehensive plan to align the state's primary, secondary, post-secondary and workforce systems with employer needs. This is imperative to help businesses across the state have a strong talent pool from which to draw. The bill, authored by Rep. Goodrich (R-Noblesville), passed out of House Education Committee this week and will be eligible for further discussion and amendment next week.
SB 350 Regional Development by Sen. Travis Holdman will be heard in Senate Tax and Fiscal Policy Committee at 8 a.m. Tuesday (along with 20 other bills). We anticipate it might be amended significantly from the original intent of the bill – with the likelihood of the removal of the taxing authority and making this a pilot program for Central Indiana only. Advocates, like Aspire, plan to support the bill to keep the vehicle moving and hope to improve the legislation in the second half.

Opioid legislation is still not a forefront issue for this session.
Notable Upcoming Committee Hearings
Tuesday, January 28 – Senate Tax and Fiscal Policy – 8 a.m. Room 431:
SB 350 – Regional Development (Holdman)
SB 397 – Tobacco, E-Liquids, and CBD (Houchin)
Important Upcoming Dates
Tuesday, January 28 – House Committee Report Deadline
Thursday, January 30 – House Second Reading Deadline, Senate Committee Report Deadline
Monday, February 3 – House Third Reading Deadline, Senate Second Reading Deadline
Tuesday, February 4 – Senate Third Reading Deadline